Certifications, standards and audits - there are plenty out there. Let's review those most commonly used ones and understand their impact in the fashion world.
With the sustainable fashion industry being on the rise, it's important to learn how to navigate your way in the mass of information and avoid the greenwashing trap. One of the key factors determining sustainability and ethics in fashion are certifications. They can apply to different aspects of the business as well as the supply chain and determine the best practices for the use of harmful substances, environmentally-friendly manufacturing, secure and fair working conditions, ensuring animal welfare and more.
In this blog entry, we are to touch on the most common ethical fashion certifications out there and explain to you why they matter, what they actually certify and as a bonus you will get a list of brands that carry these certifications.
In this article:
What Are Sustainable Fashion Certifications?
Making the whole manufacturing process in fashion more eco-friendly and less harmful for people, animals and the environment is what brought up the existence of sustainability standards and certifications in the first place. According to the International Institute for Sustainable Development (IISD), there are more than 400 voluntary sustainability standards created until today. The organizations that set up these standards come up with their own norms and verification process that manufacturers, retailers and brands need to follow and fulfill before they receive their certification. They also help provide guidelines for labeling certified products. This helps businesses and end-consumers alike to gain information about the sustainability of a product. Especially for the shopper who is looking for some assurance of implementation of more sustainable practices these textile certifications can add value.
Global Organic Textile Standard (GOTS)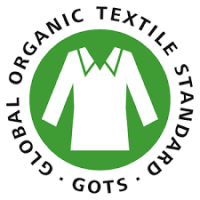 Overview: GOTS is a leading quality certification in the fashion world. Its experts are not only looking at the organic aspect of the fabric but also reviewing businesses for fair labor and environmental best practices. Therefore, in the process of evaluation, GOTS specialists:
verify the organic origin of fibers
ensure that both ecological and social standards are met
run an independent inspection of the entire textile supply chain.
This makes GOTS the most thorough certification out there evaluating textiles on every level and providing credible information to customers.
What gets certified: fiber products, yarns, fabrics, clothes, home textiles, mattresses, personal hygiene products, food contact textiles, etc.
Where is this certification used: worldwide.
Brands certified: Knickey, Outland Denim, Everlane, Toad&Co, Vitamin A, Asket, Nude Jeans, Kuyichi, Mandala, etc.
You may also use the GOTS shop finder to locate eco-friendly brands in your area.
About GOTS
Better Cotton Initiative (BCI)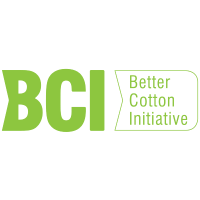 Overview: The Better Cotton Initiative (BCI) is a nonprofit dedicated to promoting better standards in the production of cotton. It's also the biggest cotton sustainability program worldwide. It partners with farmers, communities, manufacturers, governments, brands, and more to ensure a better future of the cotton industry.
Nowadays, 14% of the world's cotton is grown by BCI farmers. Farmers receive training on efficient irrigation to conserve water, improve working conditions, avoid natural damage, and preserve cotton fiber quality. When buying products with the BCI logo you can be sure you're getting an ethical, mostly cotton-made product, from a retailer or brand that is committed to sourcing better cotton and supporting BCI farmers.
What gets certified: cotton, but de facto it's farmers who are supported with knowledge and technologies to ensure high standards across crop cultivation, water consumption, soil health, fair working conditions and more.
Where is this certification used: worldwide.
Brands certified: American Eagle, Guess, Levi's, Nike, etc.
Find members of the BCI to buy conscious cotton items.
About BCI
Recycled Claim Standard (RCS) + Global Recycled Standard (GRS)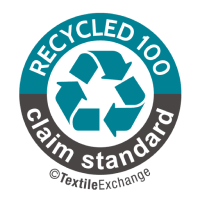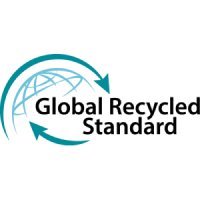 Overview: Both, Recycled Claim Standard (RCS) and Global Recycled Standard (GRS) verify recycled content in products. The common goal of the standards is to increase the use of recycled materials and spread consumer awareness about the recycled claims brands make.
GRS is a bit more of an advanced standard that drives a higher percentage (20-95% vs at least 5% with RCS) of recycled materials as well as includes additional criteria for social and environmental processing requirements and chemical restrictions. Most brands aim to get this certification over RCS.
What gets certified: all kinds of recycled products and materials: garments, clothes, final textile products, home textiles, fabrics, yarns, fibers, metal, plastic, paper.
Where is this certification used: worldwide.
Brands certified: Colorful Standard, Wolven, Everlane, Toad&Co, Collina Strada, Asket, Kuyichi, Mandala, etc.
About recycled materials certification
Oeko-Tex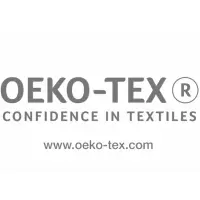 Overview: Oeko-Tex is an organization that represents a portfolio of certifications for the textile and leather industries. It carries out certain standards aiming to verify the safety of products and their production processes for health, social aspects and the environment.
STANDARD 100 - is the most widely used product certification of Oeko-Tex, ensuring high confidence in product safety. This label together with LEATHER STANDARD guarantee that the tested textile and leather materials are not harmful to humans and ecosystems.
MADE IN GREEN - this label not only helps customers to identify products that have been tested for harmful substances but also ensures that they were produced in environmentally-friendly facilities under the conduct of ensuring high-standard working conditions.
The STeP certification and the DETOX TO ZERO audit apply to the manufacturing processes and assess those for ecological and socially responsible textile and leather production practices.
The ECO PASSPORT tests and identifies environmentally- and health-friendly chemicals, auxiliaries and colorants used in the textile and leather industry.
What gets certified: clothing, home textiles, leather, working conditions, chemicals.
Where is this certification used: worldwide.
Brands certified: Knickey, Outland Denim, Colorful Standard, Everlane, Toad&Co, Vitamin A, Wolven, Asket, Kuyichi, Silou, Emilia George, etc.
In the Oeko-Tex buying guide, you may find even more retailers that carry one of the sustainability certifications.
About Oeko-Tex
Woolmark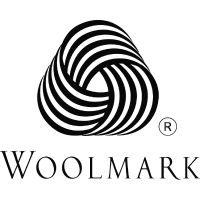 Overview: Woolmark is an international certification dedicated to wool. Woolmark certifies that the product is made of 100% wool – no microplastics to be found. It also guarantees supply chain transparency. Each product has a unique code that shows where exactly your outfit came from. It also ensures your wool sweater is up to the highest quality with a rigorous six-step testing process, checking its durability through light, water, and laundry.
Woolmark also sets some standards in terms of animal health and wellbeing but excludes mulesing. Mulesing is a very cruel practice that leaves animals walking around with open wounds for the sake of protecting their regrowing wool from parasites.
What gets certified: merino wool.
Where is this certification used: worldwide.
Brands certified: Woolovers, Futurum, M&S, Tracksmiths, etc.
About Woolmark
The EU Ecolabel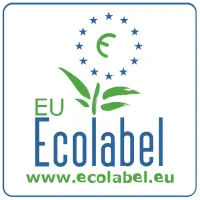 Overview: The EU Ecolabel is a voluntary certification introduced by the European Union and used to identify environmentally-friendly products and services. It indicates environmental excellence by meeting high environmental standards throughout products' life-cycle: from raw material extraction, through production and distribution to disposal.
The EU Ecolabel promotes the circular economy by encouraging producers to lower their waste and CO2 emissions. The goal is for companies to develop products that are durable, easy to repair and recycle.
What gets certified: textiles, cleaning products, electrical appliances, lubricants, paints and varnishes, accommodation and campsites.
Where is this certification used: the European Union countries as well as the United Kingdom, Norway, Liechtenstein and Iceland. It will be a useful indicator of quality and sustainability for the US shoppers that order items from Europe.
Brands certified: TALA, Silou, Vero Moda, etc.
About the EU Ecolabel
Jeanologia

Overview: Jeanologia is a sustainable finishing company. It stands behind many innovative technologies such as laser, ozone, e-Flow, SmartBoxes and H2 Zero and more. These solutions are created to enhance productivity, reduce water and energy consumption, eliminate damaging emissions and discharge, guaranteeing zero pollution.
Jeanologia has also come up with a software idea for measuring the environmental impact of the textile industry - EIM (the Environmental Impact Measuring). This tool aims to assess the impact of laundries and garment finishers to help companies adopt more sustainable processes.
What gets certified: Jeanologia is not a real certification, yet this company issues labels for denim items that meet high textile finishing standards set up by the in-house developed technologies.
Where is this Jeanologia used: worldwide.
Brands using the technology: M&S, Tommy Hilfiger, Jack & Jones, GAP, H&M, etc.
About Jeanologia
Frequently Asked Questions
What Is Sustainable Textile Certification?
A sustainable textile certification is received by textile manufacturers, retailers and brands that have proven to a third-party organization that their products and the manufacturing process are less harmful to the environment, they ensure worker safety and fair working conditions, as well as animal welfare. By going through a verification process, the business has to pledge to certain standards and norms defined by the certifying authority. These standards vary and are often much more detailed. In the end, they are supposed to help the customer make a better-informed decision with the environment in mind.
How Do I Know if My Clothing Brand Is Ethical?
To find out if a brand or product is ethical you should look for sustainability certifications. You can find those usually in the product description in the online shop or often on the tag of the item itself. Some brands also share their sustainability practices on their website in a dedicated section. There are many different certifications in the textile industry and each of them has different standards that are not always easy to detect at a glance. Make sure to learn more about each certification before you make a purchase.
How Many Sustainability Certifications Are There?
Worldwide, there are more than 400 sustainability standards and certifications operating, according to the International Institute for Sustainable Development (IISD) and the State of Sustainability Initiatives (SSI).
Final Thoughts
We are witnessing the arrival of a new sustainability trend in the fashion industry. Our favorite brands more commonly use words like "organic, natural, recycled, environmentally-friendly" etc, building their claims for more sustainable manufacturing and environmental and social standards within their organizations. However, these words bear little meaning if not backed up with some independent evaluations and audits. We recommend you keep your eyes open for one of the above-mentioned certifications and standards in the product descriptions of items you consider purchasing. If we want our environmental health to be a little more prominent, this is the least we can do as end consumers.