This new initiative is taking sustainable fashion to the next level.
To say that the fashion industry needs to change would be an understatement. Over the last few years, multiple initiatives promised to reshape the industry from the bottom up, but few managed to provide real change. However, regenerative agriculture, also known as regenerative farming, vows to transform the industry beyond recognition.
In the following paragraphs, we will walk you through the basics of regenerative farming and its relevance within the fashion industry, as well as several fashion brands that have already embraced the concept wholeheartedly.
To make things a bit easier for you, we have put together a list of ROC fashion brands that we're sure will come in handy even for the most sustainability-savvy fashion consumer out there!
Regenerative Fashion Brands
10 Cool Regenerative Fashion Brands
1. STORY mfg.

Story mfg. Clothing
Image credit: Story mgf.
Sustainability | Use of natural fibers, cruelty-free products, free from single-use plastics, the products' dyeing process takes place in a re-planted forest where all the waste is used as fertilizer
Best for | Clothing made with care, following the guidelines of regenerative fashion
Product range | Clothing, accessories and homeware
Our top pick | Check out the ROOTS collection of items that have been naturally dyed with fruits, roots, bark, leaves and microorganisms. The collection might embrace an effortless look, but is the result of intense effort and craftsmanship.
Customer reviews | "I love the jacket (...). I was very worried about spending a considerable amount of money (for me at least) on a single item, and god damn, was it worth it." - R. from Reddit
Story mfg. is a husband and wife team that works with a large group of dyers, weavers, embroiderers and tailors. This brand aims to change the fashion industry for the better by helping customers make more conscious choices. Story mfg. believes that fashion can be a form of social activism and that its products can create a more positive future for the industry.
2. Trace Collective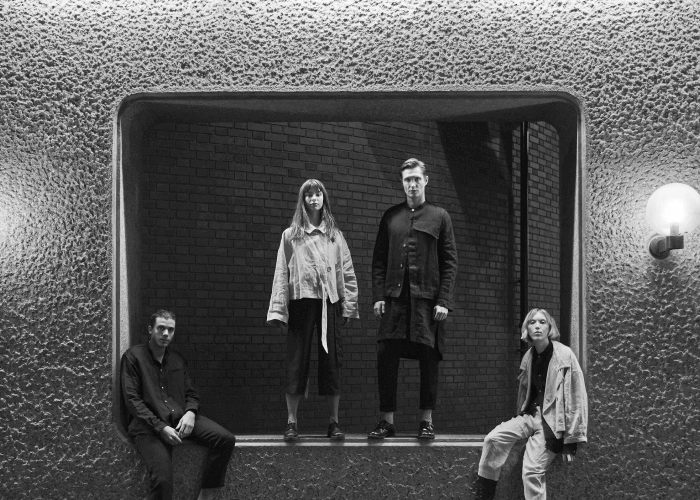 Trace Collective Cloth
Image credit: Trace Collective
Sustainability | Hand-made, unique clothing created by artisans. Each piece is designed to drive environmental regeneration and help reverse climate change.
Best for | Clothing made with the planet in mind
Product range | Shirts, bottoms, dresses, jeans and scarfs for both men and women
Our top pick | Make sure to take a look at Trace Collective's rental scheme. Customers can rent various pieces of clothing for a month for a fraction of the price.
Customer reviews | No reviews available
Apart from creating clothing, Trace Collective pioneered a movement that uses fashion as a tool for environmental regeneration and social cohesion.
This company only works with fully natural, organic fabrics that have regenerative properties in the ecosystems where they grow. Trace Collectives takes active steps towards assessing these properties in three main areas, such as increasing soil fertility, increasing soil biodiversity and increasing the rate of carbon sequestration from the atmosphere. Even though producing and shipping products still have an impact, Trace Collective strives to bring it to the
3. Patagonia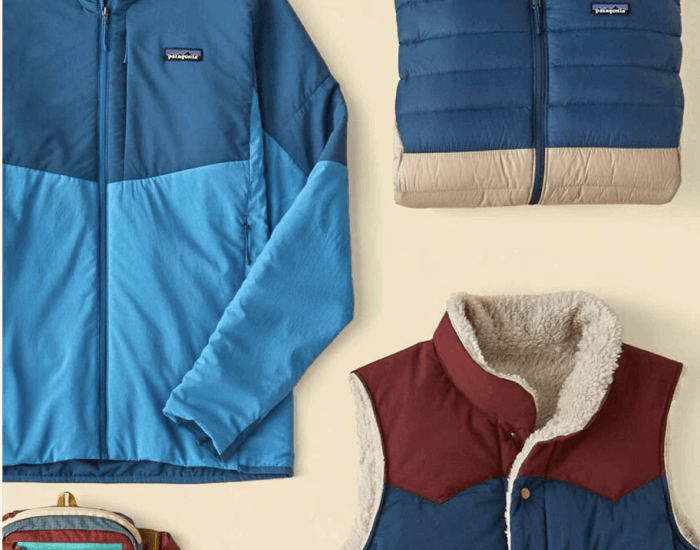 Patagonia Clothing
Image credit: Patagonia
Sustainability | 100% down is responsibly sourced, 98% products are made with recycled materials, 39% of factory workers are paid a living wage
Best for | Conscious, durable clothing and sports gear
Product range | Tops, bottoms, jackets, accessories for men, women and kids, as well as drinks and books
Our top pick | Check out the Better Sweater collection which is made of 100% recycled polyester and dyed with a low-impact process that significantly reduces the use of energy and water compared to conventional dyeing methods. All pieces are Fair Trade Certified™.
Customer reviews | "After 7 years of heavy use, including to the summit of Aconcagua, my Patagonia down jacket's zip had broken. I just got it back repaired for free and they also replaced a panel that had a slight tear. It is as good as new now and I am delighted to be able to get many more years of usage from it!" - N. from Trustpilot
Alongside a group of farmers, business leaders and experts in soil health, animal welfare and social fairness, Patagonia founded the Regenerative Organic Alliance, which owns and manages the Regenerative Organic Certified™ program.
Patagonia is participating in two Regenerative Organic Certified programs: one for the apparel supply chain and one for the food supply chain. In 2020, this company launched its first mango snacks and cotton clothing grown on farms working toward Regenerative Organic Certification.
4. California Cloth Foundry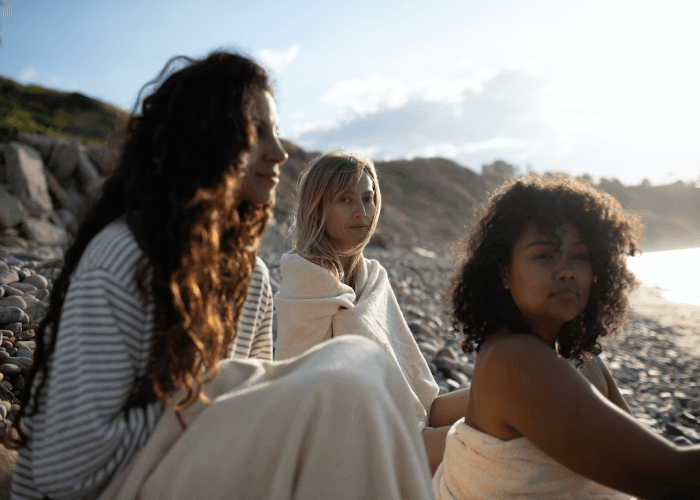 California Cloth Foundry Items
Image credit: California Cloth Foundry
Sustainability | Uses organic cotton, American hemp, USDA & GOTS Certified Lenzing wood. All products are naturally dyed with plant-based ingredients
Best for | Clothing made with care, following the guidelines of regenerative fashion
Product range | Tops, bottoms and underwear for women
Our top pick | This brand doesn't have specific collections and all of the items are carefully made with high-quality, organic fabrics. This is why we cannot only pick one item, but rather encourage you to browse the entire selection of clothing.
Customer reviews | No reviews available
California Cloth Foundry's items are heavily based on the principles of regenerative agriculture. This company believes that from healthy ingredients come healthy people and a healthy wardrobe. All the fabrics are naturally dyed, regenerative and plant-based carbohydrates and proteins, apart from less than 2% elastane in a limited, and labeled selection apparel. Items made with elastane are 95% compostable. Also, California Cloth Foundry is working with global specialists to replace elastane with new bio-based natural and regenerative rubber yarns, which are currently in Beta testing.
Shop at California Cloth Foundry
5. Timberland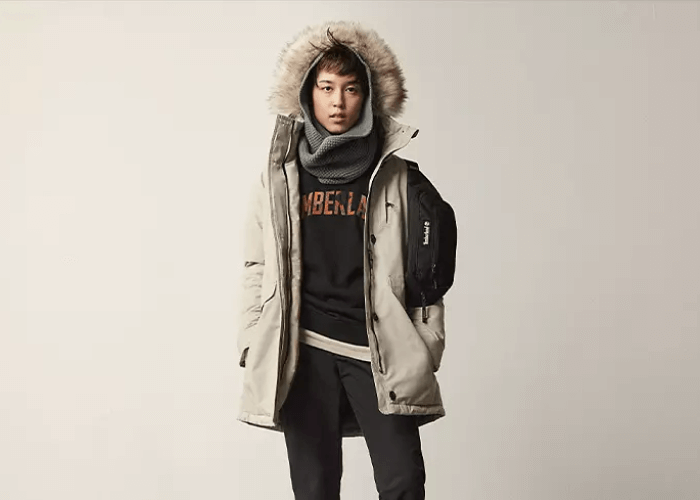 Timberland Clothing
Image credit: Timberland
Sustainability | Uses leather from regenerative ranches, responsibly-sourced, natural rubber and 100% recycled materials
Best for | Clothing made with care, following the guidelines of regenerative fashion
Product range | clothing and accessories for men, women and kids, as well as specialized workwear.
Our top pick | Check out Timberloop, which is Timberland's own eco design platform aimed at rethinking, reusing and recycling products to tackle waste
Customer reviews | "I ordered a pair of boots from timberland, even after looking at all the reviews from people. I've always had good experience buying timberlands, and today, 10 years after ordering my last pair, the quality and packaging is still top notch." - T. from Sitejabber
Timberland takes pride in its commitment to making the fashion industry a better place. Ever since the '70s, Timberland took active steps to combine innovation with responsible materials. Nowadays, the brand only uses leather sourced from farms that use regenerative agricultural practices, or recycled leather made from discarded leather scraps that would've otherwise ended up in the landfill. Moreover, Timberland makes use of Low Impact To the Environment (LITE) leather, which is tanned with a process that uses less water, less energy, and fewer chemicals than traditional tanning.
6. Italia A Collection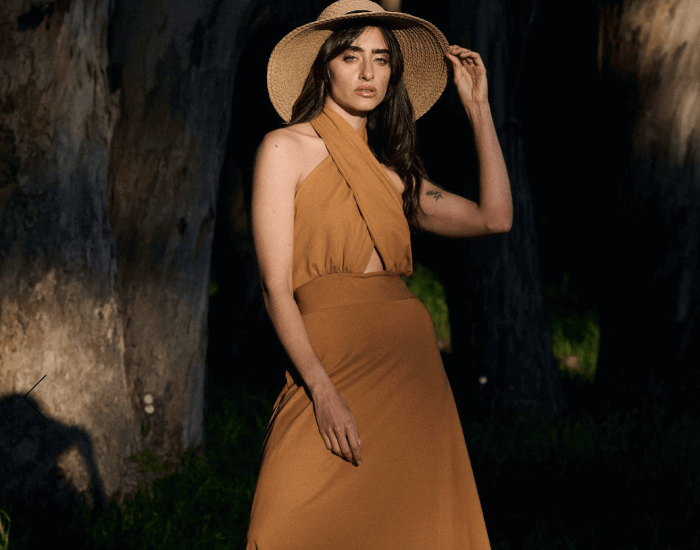 Italia A Collection Clothing
Image credit: Italia A Collection
Sustainability | Items made of plant-based fabrics that are climate positive and certified compostable
Best for | Clothing made with care, following the guidelines of regenerative fashion
Product range | Tops, bottoms, dresses and jumpsuits for women
Our top pick | Check out the Sustainable Glamour Collection, which brings tencel into the spotlight. This fabric is made from renewable wood sources, in a closed-loop process, creating almost zero environmental impact.
Customer reviews | No reviews available
Italia a Collection is a sustainable fashion brand that combines elements of nature and beauty. This company uses high-quality plant-based fabrics that are climate-positive and are certified compostable, biodegradable and can fully return to nature. At Italia A Collection, all designs are made in-house, from concept to creation. Once the designs are ready, the final garments are cut and sewn by a small team of sewers in San Francisco, California.
Shop now at Italia A Collection
7. QWSTION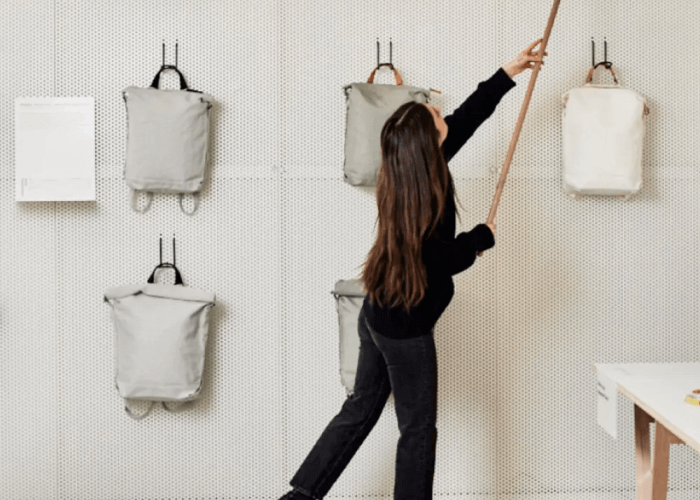 QWSTION Bags
Image credit: QWSTION
Sustainability | Use of natural and renewable fibers, vegetable-tanned leather, organic cotton and Bananatex®, a shell fabric made from the fibers of banana plants
Best for | Sustainably-made bags and accessories
Product range | Handbags, backpacks, tote bags, shoulder bags, accessories
Our top pick | Don't miss the Bananatex Collection, which features handbags made of banana plant fibers
Customer reviews | "After complaining via email, the company apologized for their mistake and sent me a prepaid shipping label to return the bag with incorrect dimensions. They refunded my money, and in lieu of fixing my old bag, they replaced it with a new one that meets my needs. I appreciate this gesture and I would certainly consider buying their product again, especially if they figure out some way to repair bags when they have minor malfunctions. Overall, this bag is perhaps the most stylish, comfortable and versatile bag I have owned so far. Given that the bag costs so much money, there should be an easier way to get it repaired when it begins to fall apart so one can get a few more years of use out of it." - H. from Amazon
QWSTION is a handbag company that only makes use of renewable and organically-grown fibers to achieve the highest level of sustainability.
QWSTION envisions a regenerative future for the fashion industry, one in which we all prioritize nurturing, caring for, and giving back to the planet. Over the last decade, this company has been working towards a self-sustaining circular economy, in which its decisions contribute positively towards the planet.
8. Harvest & Mill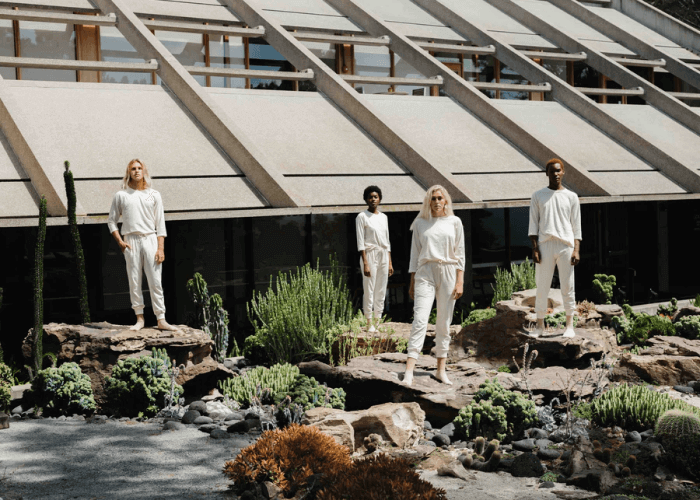 Harvest and Mill Clothing
Image credit: Harvest and Mill
Sustainability | Natural fabrics sourced responsibly from the USA. This company uses up to 50% less water in its production process and 53% less energy than other sustainable brands
Best for | Eco-friendly clothing made on the principles of regenerative fashion
Product range | Shirts, bottoms and accessories for men and women
Our top pick | Check out the Art Series made in partnership with various designers. Pieces are made of natural materials and dyed by hand.
Customer reviews | "Easy to find what you are looking for - and more. I like the "matching" option. Very useful to be able to know they have something that matches with what I am looking at - and I can get to it without searching. They have already done the search for me! I also love the "similar" feature. Good to see other things I might like at the bottom of the page I'm viewing. Convenient and makes shopping great fun!" - S. from Sitejabber
Harvest and Mill was designed to have a considerably lower impact on the environment than other fashion brands. This company makes use of only USA-grown organic cotton and partners up with mills and factories that are also based in the USA.
According to Harvest and Mill's most recent Sustainability Report, the company argues to have used up to 50% less water in its production compared to other sustainable brands, 53% less energy and 100% fewer dye chemicals.
Harvest and Mill works directly with organic cotton farmers that operate under regenerative agricultural practices.
9. Christy Dawn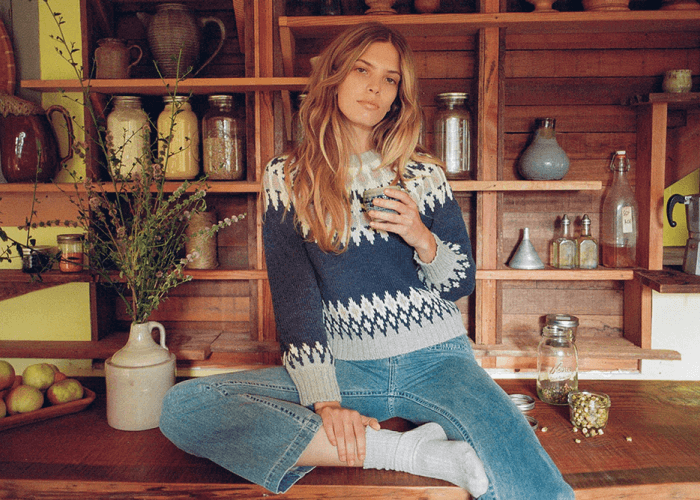 Christy Dawn Clothing
Image credit: Christy Dawn
Sustainability | Repurposed fabrics, regenerative cotton, regenerative alpaca wool
Best for | Sustainably-made clothing, regenerative fashion
Product range | Blouses, jackets, bottoms, dresses, sweaters for women, as well as maternity wear and kidswear
Our top pick | Make sure you don't miss the Farm-to-closet collection! Every time you purchase from this collection, you are supporting reciprocal, intentional relationships with local farmers, ginners, spinners and weavers that embrace the concept of regenerative agriculture.
Customer reviews | "Love the overalls, the quality and design of these are so well made and flattering. These are the only overalls I ever want to own, so cute!" - K. from Christy Dawn
Christy Dawn is a sustainable fashion brand, committed to improving the health of our planet. This brand takes pride in the relationships within its supply chain and the way it treats its workers with respect and dignity, whether those are weavers in India or photographers in Los Angeles. Christy Dawn uses regeneratively-grown cotton and aims to inspire customers with unique, timeless pieces. At the same time, this brand encourages its customers to invest in regenerative farms in southern India and once the harvest season is on, customers will be able to purchase items made from the fibers they invested in.
10. Seed2Shirt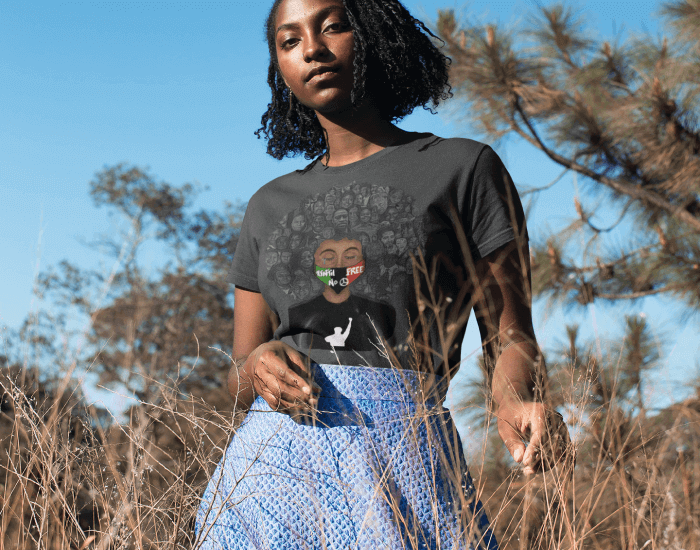 Seed2Shirt Clothing
Image credit: Seed2Shirt
Sustainability | Uses organic fabrics responsibly-sourced from black farmers in the US and Africa
Best for | Sustainably-made clothing that supports the principles of regenerative farming
Product range | T-shirts and caps for men and women
Our top pick | All the Seed2Shirt items are carefully made to meet the standards of regenerative fashion. While this brand does not have individual collections, we invite you to discover the entire selection of items on its website.
Customer reviews | "Excellent Company with World-Class Products, and a Highly Experienced Executive Management Team!! I Recommend Seed 2 Shirt Without Reservation!!" - E. from Google Reviews
Seed2Shirt is the first black-woman-owned apparel manufacturing & print on demand company in the US. All the products are ethically and sustainably manufactured using cotton from African, and African-American cotton farmers, produced in small batches in the US and Africa. This company aims to empower marginalized people by creating earth-friendly and fair-trade garments. Black cotton farmers and cooperatives are the backbone of Seed2Shirt's operations. This brand relies on the principle of regenerative agriculture and is engaged in programs aimed at increasing the soil's organic matter, forage quality, soil water holding capacity, and the regeneration of soil health.
A Word on Regenerative Farming
To a certain extent, we're all familiar with the concept of agriculture. Imagine a farm with hundreds of acres of a single crop, like cotton or even corn. While this might look perfectly normal at first sight, it is far from being natural. And that's because most of those farms use herbicides to control weeds or deep tilling techniques that disturb the soil. Over the last decades, traditional land use and inconsiderate farming practices have caused a decrease in the quality of land, which made it unsuitable for the production of goods. Such practices reduce soil's arability and contribute to the issue of global warming through increased CO2 emissions. Thankfully, science might have a feasible solution to that: regenerative farming, also referred to as regenerative agriculture.
Farms that embrace the concept of regenerative agriculture have many different crops strategically planted to help each other grow. They have pollinator strips on the edges of the crops to attract bees and butterflies to the area, and also the so-called trap crops that keep pests away and the crops safe. This way, there is no need to use chemical pesticides. You never see just one crop in nature, you see a vast diversity. There's a reason for that", said Aras Baskauskas, the CEO of Los Angeles-based clothing brand Christy Dawn, in an interview with Vogue Business.
The term regenerative agriculture was coined in the 1980s by organic farming researchers at the Rodale Institute. It comprises holistic farming practices that seek to enhance soil health and reverse the effects of climate change by growing biodiversity, improving the water cycle, and transferring carbon from the atmosphere to the soil.
In simple terms, regenerative farming is similar to organic farming but goes a few steps further. Apart from steering away from harmful chemicals and synthetic pesticides, regenerative farming nurtures the soil, the plants and the environment around it.
Basic Principles Of Regenerative Farming

Use Cover Crops

Considerate farmers can sometimes plant crops, called cover crops, with no intention of harvesting them, only to protect the soil. Without these cover crops, the soil is more vulnerable to weather erosion, which causes nutrients to dry out or wash away. Farmers grow different types of crops in the same location each season to ensure that nitrogen-fixing plants add nutrients to the soil that other plants can absorb.

Say No to Tillage

Tillage turns the soil, while no-till operates disks to cut into the ground and drop seeds in the narrow slice. This way, there is no soil erosion and no CO2 is released into the atmosphere. By eliminating tillage, farmers increase carbon sequestration, a process where CO2 is transferred from the air into the soil and helps reduce global warming.

Embrace Biodiversity

Before modern, industrial agricultural practices became mainstream, native plant and soil ecosystems developed simultaneously to achieve a balance to support a wide variety of plants grown in the same soil. The diversity of plants supplies carbon to the soil's biological organisms, which enriches the soil with beneficial nutrients.

Composting

The composting process can be driven by bacteria, fungi, earthworms or other organisms. Composts provide fertilizer value to soils and crops more efficiently than conventional fertilizers.

Organic Annual Cropping

By embracing a more eco-friendly approach to agriculture and focusing less on industrial-scale production, annual crops can help strengthen the soil organically.
Regenerative Farming and The Fashion Industry
Just as regenerative agriculture relies on principles of circularity, regenerative fashion proposes to shift the industry from destructive to more considerate toward the earth. Regenerative fashion boosts biodiversity, improves watersheds, enhances the soil's health and limits carbon emissions.
Over recent years, the fashion industry and the health of our planet became more interconnected than ever. It is now imperative that we find a solution that lets us enjoy the former without disrupting the latter. "The word sustainable is like a dinosaur now," continued Baskauskas, and right now "we don't need to be sustainable, we need to be regenerative." When thinking of regenerative fashion, one thing must be clear. Under no circumstance does it require us to compromise on quality or style, as it looks and feels just like the clothing we're used to, but it's made with extra care for the earth.
While some might argue that the most sustainable clothes are the ones we already own, it is essential to note that conventional agriculture tends to ignore the pressing need to care for the living soil and the vast diversity of life on the land. Consequently, that can harm the environment to a far greater extent than the fashion industry alone ever could.
Conventional farming practices focus on exploiting the planet without establishing reciprocity or supporting the land's natural interactivity with other living organisms and mineral nutrients. Such inconsiderate methods (have already) and will continue to lead to biodiversity loss, pollution, exaggerated carbon emissions and water runoff.
On the bright side, numerous brands have already embraced the concept of regenerative fashion and are offering customers the opportunity to care for the planet while looking as chic as ever. However, it is important to bring into the spotlight a few key elements to pay attention to when looking for regenerative fashion brands.
First and foremost, do your research well. Pay close attention to how that company tackles matters related to sustainability and see whether it supports soil health-related activities, ecosystem restoration initiatives, or Indigenous-led land stewardship.
Secondly, take a good look at that company's supply chain. The way companies treat their employees, regardless of their level, says a lot about them. Make sure you check if the brand you're interested in collaborates with responsible suppliers that support regenerative agriculture practices.
Last, but not least, look for certifications. The Regenerative Organic Certification (ROC) was launched in 2017 and aims to enable individuals to build a healthy food system that respects land and animals, empowers people, and restores communities and ecosystems through regenerative organic farming. The Regenerative Organic Certified® farms and products meet the World's highest standards for soil health, animal welfare and farmworker fairness. It's always a great sign if the brand you're interested in is Regenerative Organic Certified® too!
Critics of Regenerative Fashion
We know that greenwashing is a real problem within the fashion industry and beyond. The fact that several people within the agricultural sector are worried about the dilution of the word "regenerative" is completely understandable. Also, this rather new concept of regenerative fashion can mean different things to different players. For the Kering group, for instance, regenerative fashion translates to transforming over two million acres of land in Argentina, France, Spain, Mongolia, South Africa, and India into regenerative agriculture areas for leather, cotton, wool, and cashmere. On the other hand, the same concept means transferring more power to the hands of the consumers.
Take the example of California-based label Christy Dawn which allows its customers to invest in regenerative farms in southern India. Once it's time for the yearly harvest, customers will be able to purchase items made from the fibers from the land they invested in.
However, we must also acknowledge that such investments are carried out only by a thin layer of customers. Does that mean that the fashion industry is yet again catering to the needs of the selected few, making it challenging for the conventional buyer to follow suit?
Besides, as Chris Newman, Co-founder of Sylvanaqua Farms, put it in an interview with The Financial Times, "conventional agriculture system is damaging: but (...) real solutions are far too connected to specific geographies to ever be standardized and labeled".Newman also mentioned that "practices that work on his farm in Virginia, for instance, might be irrelevant for a grower in India."
Moincoins' View
At Moincoins, we are always excited to find out about the next cool thing that will define tomorrow and we were thrilled to learn that regenerative agriculture found its way to the fashion industry. Whenever possible, we strongly encourage you to choose eco-conscious brands that make real efforts to protect and revitalize the environment.
A Few More Things To Know About Regenerative Fashion
What's the Difference Between Regenerative Fashion and Sustainable Fashion?
Sustainability is generally associated with activities aimed at sustaining the world for future generations through limiting the production of CO2 and using our resources more consciously.
On the other hand, regeneration goes a step further and focuses on doing better rather than limiting activities that can harm the planet. While these both are undoubtedly useful, regeneration comes as a response to the urgent matter of climate change and aims to revitalize the way we do business, from the farmland to our plates and wardrobes.
Regenerative Fabrics vs Organic Fabrics - Which One Better?
Regenerative agriculture revitalizes the ecosystem it is grown in, while organic agriculture is not founded on positive ecological outcomes. Compared to organic farming, regenerative farming proposes a more holistic approach that aims to rejuvenate the health of the soil, which can only benefit us all in the long run.
Is Regenerative Agriculture Common Practice?
At the moment, regenerative agriculture is far from being common practice, but increasingly more organizations, farmers and brands are making efforts to embrace this new business model. We definitely look forward to the day regenerative agriculture goes mainstream!