Undoubtedly, Black Friday is the ideal opportunity to bag a bargain. But how to do so in a more conscious way? Read on to find eco-friendly clothing, shoes and accessories brands to shop this year.
In this article, we included brand suggestions that we think might be useful to our readers. If you make a purchase through the links on this page, we may earn a small commission. This article has been updated for 2022.
At the end of each November, two of the most contradictory holidays are happening back to back. While Thanksgiving is all about sharing, caring and nurturing interpersonal relationships, Black Friday is infamous for encouraging ego-centric behaviors. Companies are slashing prices, offering exclusive deals on multiple product categories, while we, as consumers, do everything we can to make the best of the occasion. … While the concept of buying more for less is unsustainable in itself, perhaps it's time to shift the narrative and start buying better for less. In this article, we'll explore Black Friday through a sustainability lens and show you that buying better can be more fulfilling than buying more.
Check out the Black Friday sales at these eco-friendly brands:
Why Is Black Friday Bad?
Before we continue, it's important to set a few things straight. We are not condemning the act of saving up money on deals! After all, Moincoins is all about allowing shoppers to use coupons and discount codes in a considerate way, all year round. However, things are a little different with Black Friday, and the entire concept can be problematic when mindlessly done. For instance, let's take the infamous "haul" videos that are all over social media.

Black Friday Haul Youtube Video
This type of video depicts the issue of unconsciously buying things only because they're discounted. This behavior can have negative effects, as it encourages overconsumption, which can seriously affect the environment. But to better understand the matter of overconsumption, let's take a closer look at all the factors involved and their impact on the planet.
Shipping
The first thing on the consequences list is shipping. We've all seen manic scenes of shoppers running in the stores on Black Friday and fighting for a single TV. But the situation has changed after the COVID-19 pandemic when consumers were pushed to shop online more than ever. Black Friday 2020 was a record-breaking year for online shopping with over 100 million consumers shopping online, spending $9.03 billion in online sales. With all of our shopping being done online, a huge amount of stuff has to be shipped across the world simply because where the item is being made and where it needs to be shipped may be hundreds of kilometers apart. Transportation generates the largest share of greenhouse gas emissions (29% according to the 2019 report), due to burning fossil fuel for trucks, ships, trains, and planes.
Wrapping and Packaging
These are unavoidable elements of online shopping. They are usually made of plastic because it's cheap, and light and companies can make a profit out of it very easily. However, Plastic is made of oil, it has a very low recycling rate and remains on earth forever because it can not break down naturally. Wrapping, alongside the issue of textile waste and cheaply made items that end up in landfill, can cause an enormous waste problem. Even more concerning is that we might not have a reasonable solution for this problem yet
The Mindset
Black Friday also enhances the consumerism mindset, which also affects the planet. Black Friday, Cyber Monday or any other prime days are using the same strategies to promote their sales, by drastically reducing prices on a certain amount of desirable items, hoping that you will fill your basket with more items than you planned.
"What I've been most interested in is what's in the (customer) basket. You look at the people who you know came out for a specific (product), but then they've actually taken the time to shop for other categories, which is really important. The fear here is seeing baskets or carts with one item."
- Target CEO, Brian Cornell
This means that advertising creates year-round desires for objects we don't really need. A cycle of "created wants" as Noam Chomsky - an American philosopher and cognitive scientist would say, leads to buying more and more every year.
Do We Care to Break This Sales Cycle?
It would be interesting to see how people correspond to this sales cycle. Does a typical Black Friday consumer care about sustainability while adding new items in the basket? We're afraid that the following stats will send us some negative vibes.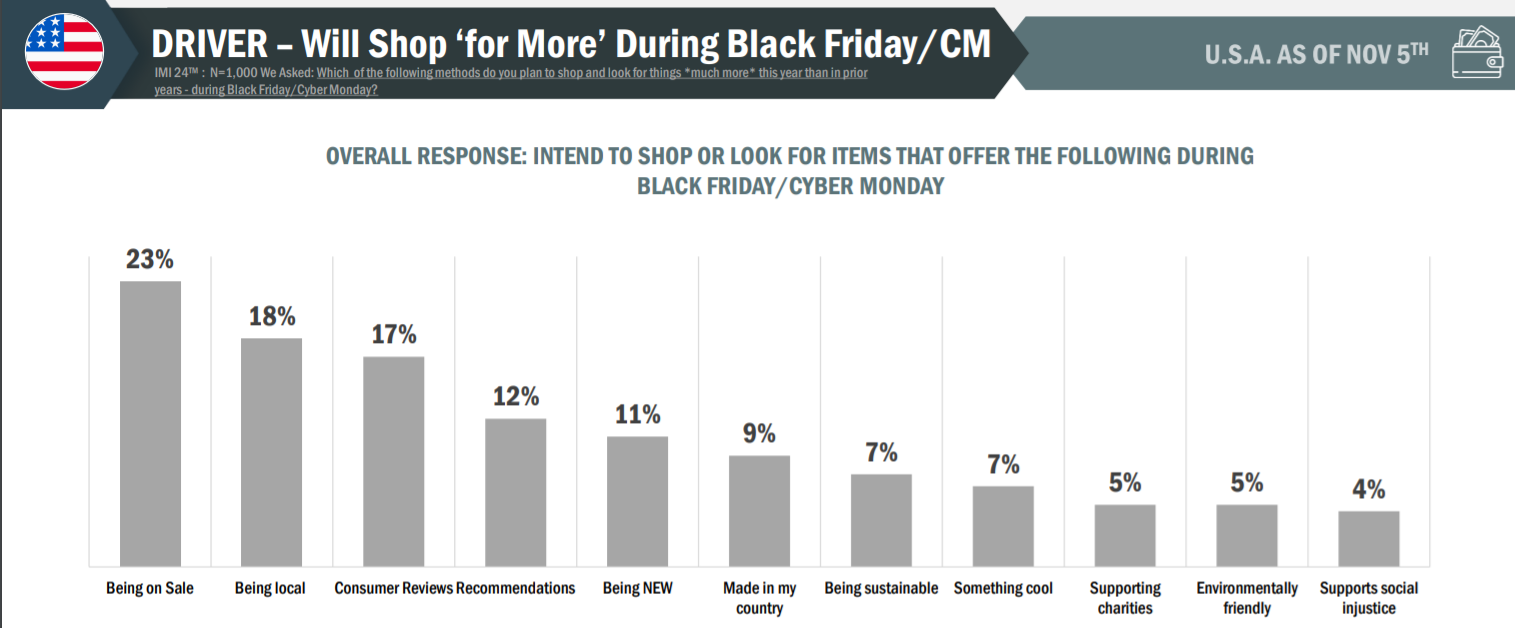 Wave 11: Global Recovery & 2nd Wave, Key Trends, Sentiment/Expectation, Recovery Playbook, p. 114.
Source: IMI International
A survey conducted by Next Wave in 2020 with the title Wave 11: Global Recovery & 2nd Wave, Key Trends, Sentiment/Expectation, Recovery Playbook tried to identify Americans' general intent for shopping during Black Friday or Cyber Monday. In other words, which criteria played a significant role in the purchase decision-making during Black Friday? Apparently, the top aspect consumers care for is sales. Besides this pretty reasonable fact, we see that only 7% of respondents consider "being sustainable" as one of the main reasons to buy a product on Black Friday and only 5% answer that "being eco-friendly" is noteworthy to them.
Do We Have to Quit Shopping on Black Friday?
The answer is simple: No! We are not here to point fingers saying that you should not buy anything on Black Friday and miss a good chance to save some money. All we say through this article is shop, save, but do it sustainably!
Most probably brands will try to convince you that you will never see another deal like this. Try to step away from these stressful red sale tags and labels ("limited time only", "Hurry up!" "Only while supplies last"), calm down and give time to yourself to decide what you really need and how your cart choices can have a good impact on the environment. Remember that it's up to us to change the existing consumer culture. Even if we can not radically change the whole profit-centric system that runs the world, our individual behavior as consumers will definitely contribute to the creation of a more eco-conscious Friday, that is definitely not Black. Take responsibility for your purchases and shop from brands that are putting effort to make a change not only on Black Friday but year-round.
Where to Shop Sustainably on Black Friday 2021?
According to a survey conducted by Shopkick, a shopping rewards app, among over 14,000 American consumers between September 3 - 6, 2022, only 43% of people are planning to shop on Black Friday this year; this is an 18% decrease from 2021. What's also interesting to note is that 41% of customers plan to shop at fewer stores to limit gas emissions, 31% intend to bring their own shopping bags in-store, and 20% want to reuse gift wrapping from last year.
In case you consider upgrading your closet this Black Friday, but still want to be mindful about your choices, check out the following list of sustainable fashion brands. These mainly use eco-friendly materials that will help you stay chic without hurting the environment.
Moincoins' Eco Rating Criteria
Being completely transparent with our customers is essential to us. This is why we go the extra mile to provide thorough information about the sustainability practices of all the partner brands and retailers we're collaborating with.
We rate each brand based on carefully-chosen criteria, such as the use of sustainable fabrics, carbon emissions or sustainable delivery and packaging options. We also analyze if the brand offers vegan products or if the items are locally produced and whether the employees are treated with respect and paid fairly.
Hence, we grant up to four different badges of sustainability to partner brands, as follows:
Non Eco - the brand shows little to no interest in environmental and social sustainability practices.
Eco Newbie - the brand has several sustainability practices set in place, but there is still room for improvement.
Eco Skilled - the brand is doing a great job in terms of environmental and social sustainability practices.
Eco Nerd - the brand is a sustainability expert and is making real efforts to protect the environment and people's rights.
Amour Vert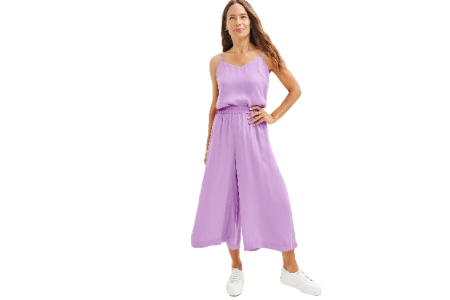 Amour Vert Fashion
Moincoins' eco rating score | Eco Skilled
Ethics | Plant-based and organic fabrics, planting trees, eco-friendly packaging
Based in | San Francisco, U.S.
Best for | Signature fabrics sustainable collections, using TENCEL, ethically-made wool and organic cottonseed Cupro
Product range | Sustainable clothes, shoes and accessories
Our top pick | We recommend checking out the Zero-Waste Collection. Browse clothes made from plant-based fabrics that don't pollute our planet with excess textile waste
Prices start from | $18
Black Friday 2021 | Amour Vert ran a "Spend more, save more" sale, where you could save up to 50%. No coupon code was needed
Black Friday 2022 | Enjoy now 30% off everything, 40% off when you spend over $200 or 50% off when you spend over $300
Amour Vert means "Green Love" in French and reflects everything this brand stands for: the love for nature and sustainability. Since 2010, Amour Vert has been producing eco-friendly apparel using the latest technology. Unlike other fashion brands that purchase pre-made fabrics, Amour Vert works with mills to develop its fabrics. This way, the brand can ensure that the garments are sustainable, soft to the touch and stand the test of time. Amour Vert always uses the most ethical, traceable, and eco-friendly raw fibers and materials available.
Moreover, this brand is collaborating with American Forests®, a non-profit organization dedicated to protecting and restoring healthy forest ecosystems. With every purchase of a selected tee, Amour Vert plants a tree in North America.
Shop now at Amour Vert
Find coupons and discounts for Amour Vert
DL1961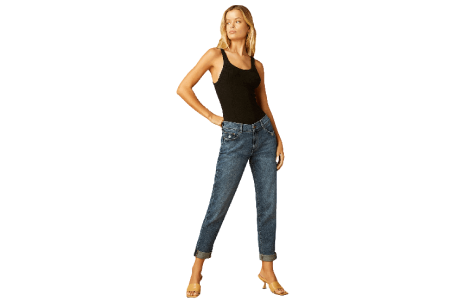 DL1961 Fashion
Moincoins' eco rating score | Eco Nerd
Ethics | Sustainable and innovative technology, water-saving, recycling, fair wages
Based in | New York, U.S.
Best for | Premium sustainable denim made of recycled and renewable fabrics
Product range | Sustainable denim garments for all body shapes, including tops, dresses, jackets and accessories
Our top pick | At Moincoins we are pet lovers. Keep your fluffy friend warm and stylish in winter with DL1961's adorable canine denim jacket.
Prices start from | $100
Black Friday 2021 | DL1961 offered multiple discounts on jeans, cutting off prices by 60% with promo code THANKFUL2021
Black Friday 2022 | This brand is offering up to 60% off this Black Friday
Since 2008, the family-owned fashion company, DL1961, has been developing sustainable manufacturing practices to make its jeans more eco-friendly.
DL1961 is taking your old jeans and used plastic bottles and turning them into your brand-new, high-performance denim. The fabric is constructed and hand-finished using waterless lasers and new ozone technologies, which are fully compliant with International Social & Environmental Quality Standards.
Why not replace your regular jeans (which take about 1500 gallons of water to produce) with some DL1961 denim pieces that take less than 10 gallons and do some good to the planet?
Shop now at DL1961
Find coupons and discounts for DL1961
Joules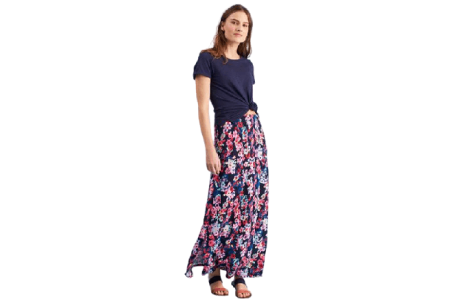 Joules Fashion
Moincoins' eco rating score | Eco Skilled
Ethics | Moving to more sustainable materials, reducing the use of resources, ethical trading policy
Based in | UK
Best for | Rainwear
Product range | Joules designs and sells clothing, footwear, accessories, homeware, gifting and lifestyle product collections for the whole family
Our top pick | Heart-melting Mini Me collection of Joules for same pattern clothes for moms or dads and kids. Fathers and sons can choose from a great variety of products, including polo shirts and shorts, while moms and daughters can shop for bright printed dresses, tops, boots and more
Prices start from | $3.95
Black Friday 2021 | Joules offered up to 60% on selected items, plus 25% off everything with the code FRIYAY25
Black Friday 2022 | Joules is hosting its biggest Black Friday sale ever, with up to 70% discounts
Joules was founded in the British countryside back in 1989. As a fashion brand, it aims to create clothes that are fun, colorful and suitable for all seasons and body types.
This brand develops timeless pieces with a contemporary twist, thanks to its hand-painted prints, created by in-house artists and designers. Joules pieces are suitable for all seasons and range from lightweight shirts, dresses and tops to high-performance rainwear. This brand is also working towards a more sustainable future. By the end of 2022, Joules aims to use only 100% sustainable cotton in all of its garments.
Shop now at Joules
Find coupons and discounts for Joules
GRAMMAR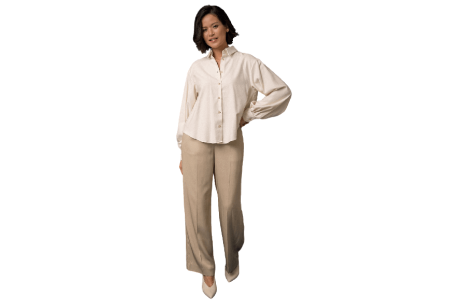 GRAMMAR Fashion
Moincoins' eco rating score | Eco Skilled
Ethics | Ethical supply chain, fair labor, slow production
Based in | New York, U.S.
Best for | Timeless design shirts that never go out of style
Product range | The most elegant garments made of 100% organic cotton that stands up to the highest standards of design and sustainability. From dresses to shirts and tunics, you can shop for minimalistic style items that will last in time.
Our top pick | We recommend shopping GRAMMAR's shirts that are made from 100% GOTS-certified organic cotton fabric and will give a minimal touch to your wardrobe.
Prices start from | $25
Black Friday 2021 | This brand organized its first-ever Black Friday event in 2020 and offered up to 30% discount sitewide. However, in 2021, GRAMMAR didn't have Black Friday sales, but it offered 25% off its items throughout November, to support the work of an ecosystem health advocate
Black Friday 2021 | Grammar is offering 30% off sitewide
Launched in 2017, GRAMMAR provides women with comfortable and elegant organic cotton wardrobe essentials. Since compromises on quality are not an option, GRAMMAR's garments follow strict sustainability standards and are made of 100% GOTS-certified organic cotton. All the cotton used by this brand is sourced from an ethical producer, in India.
Shop now at GRAMMAR
Find coupons and discounts for GRAMMAR
Paneros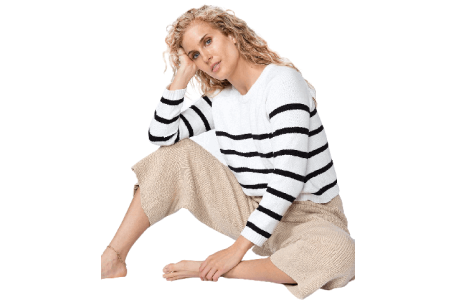 Paneros Clothing Fashion
Moincoins' eco rating score | Eco Nerd
Ethics | Ethical manufacturing, eco-friendly fibers, slow production, waste reduction
Based in | Los Angeles, U.S.
Best for | Sustainable handmade items made from eco-friendly fibers in small batches
Product range | At Paneros Clothing you will find sustainable dresses, sweaters, tops and bottoms as well as shirts for every shape and unique accessories to finish the look
Our top pick | Scrunchies is the new big hair trend. Check Paneros zero-waste scrunchies, made from the leftover fabric scraps of the brand's tops and dresses. These hair accessories support a healthier planet and make your hair look really cool
Prices start from | $69
Black Friday 2021 | This brand didn't offer any Black Friday discounts, but you could still save 10% when signing up for its newsletter
Black Friday 2022 | We expect a similar outcome from this brand
Paneros Clothing creates high-quality, unique and sustainable pieces. With long-lasting materials and timeless design, Paneros aims to contribute to a healthier planet. This fashion brand embraces a circular business model and offers designs made with the help of local artisans and manufacturers. And as a great bonus - all orders come with eco-friendly packaging.
Shop now at Paneros
Find coupons and discounts for Paneros
ASKET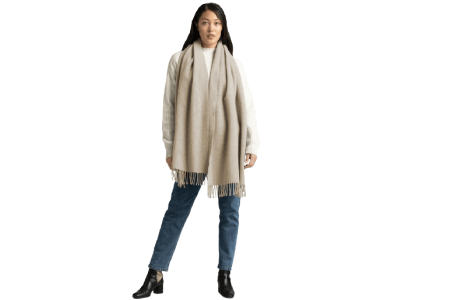 Asket Fashion
Moincoins' eco rating score | Eco Nerd
Ethics | Sustainable materials, slow production, ethical manufacturing, reducing CO2 emissions
Based in | Sweden, Europe
Best for | Sustainable clothes made of organic cotton, recycled wool, traceable merino and recycled cashmere
Product range | Everything you need for a sustainable look. From t-shirts to dresses, sweaters, scarves and knitwear any woman or man can find a unique and soft piece to wear years-long.
Our top pick | It's definitely time for cozy sweaters. Asket's cashmere sweaters are made of 97% recycled and mechanically dyed cashmere. It will be super gentle not only to your skin but also to the planet
Prices start from | $45
Black Friday 2021 | Last year was the fifth year in a row that Asket closed its stores for one day. Instead of shopping, Asket invites you to check its garment care portal and learn how to extend the life of the garments that you already own
Black Friday 2022 | Asket is closed for Black Friday this year too
Asket is a slow fashion retailer that encourages its customers to consume less and avoid trends that change overnight. All clothes are made of the finest and most sustainable fabrics, they are certified and, most importantly, 93% of its permanent collection is fully traceable. This brand is exclusively partnering with ethical manufacturers.
According to Asket, the more we know about our clothes, the better decisions we make. That's why this brand prioritizes transparency. Every time you shop at Asket, you have all the necessary information about the product, including the origin of the garment, the CO2 impact and explicit detail of the materials used.
Shop now at Asket
Find coupons and discounts for Asket
Made Trade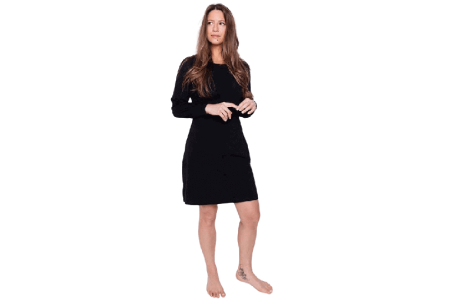 Made Trade Fashion
Moincoins' eco rating score | Eco Nerd
Ethics | Climate-neutral-certified, fair trade, handcrafted, sustainable and recycled materials
Based in | Portland, U.S.
Best for | Women's bamboo or organic cotton clothing at affordable prices
Product range | From sustainable and slow fashion clothing and footwear to home appliances, furniture and gifts - you have a great selection of ethically-made products for you to choose from.
Our top pick | With the holiday shopping season just around the corner, get inspired by amazing Made Trade vegan gift ideas for the people you love.
Prices start from | $27
Black Friday 2021 | Customers could decide if they'd like to get 10% off orders with a code or donate the saved amount to Giving Grove, a non-profit dedicated to planting fruit and nut-bearing orchards in urban communities across the U.S.
Black Friday 2022 | Get 15% off sitewide with a special code, plus 60% off sale items
Founded in 2018, Made Trade is a sustainable online marketplace. Its philosophy couldn't be clearer: fair wages over profit, sustainability over mass production, quality over quantity, and transparency over everything else.
When shopping at Made Trade, you can find a selection of ethically sourced goods handcrafted by artisans around the world. In terms of items, you can browse through clothing, shoes, accessories, home decor and furniture. This brand is also Climate-Neutral Certified, as it neutralizes 100% of carbon emissions for the entire company.
Shop now at Made Trade
Find coupons and discounts for Made Trade
Intention Fashion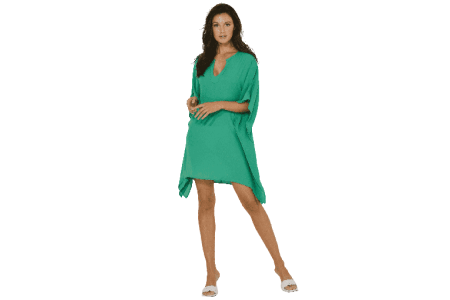 Intention Fashion
Moincoins' eco rating score | Eco Newbie
Ethics | Transparency, vegan, slow-fashion
Based in | Los Angeles, U.S.
Best for | Signature black stretch ankle pants made from bamboo and recycled polyester
Product range | At Intention, you can shop for luxurious, sustainable tops, pants, dresses, skirts and jackets for every woman's shape. Lyocell, organic cotton, bamboo, and recycled polyester are the main materials this brand uses to produce its products, while all buttons are made from shells.
Our top pick | Browse eco-friendly pants that feel and look as comfortable as yoga pants. These pants are eco-certified, breathable and ethically sourced. It will definitely be a classic, everlasting essential piece in your closet that will fit every look.
Prices start from | $90
Black Friday 2021 | This brand didn't participate in Black Friday for two years straight. However, you could still save when shopping at Intention Fashion by signing up for its newsletter.
Black Friday 2022 | No Black Friday sales this year
Thoughtfully designed pieces made with the modern woman in mind - that's what Intention Fashion is all about. As an eco-friendly fashion brand based on a circular business model, Intention celebrates clothing that is as versatile as the people wearing it. This brand aims to make inclusive designs that can be worn for years on end, without hurting the environment. To do this, Intention is using more eco-friendly fabrics, such as organic cotton, lyocell, bamboo and recycled polyester, and is working with vendors that support traceability and offer fair working conditions across the entire supply chain.
Shop now at Intention Fashion
Find coupons and discounts for Intention Fashion
Christy Dawn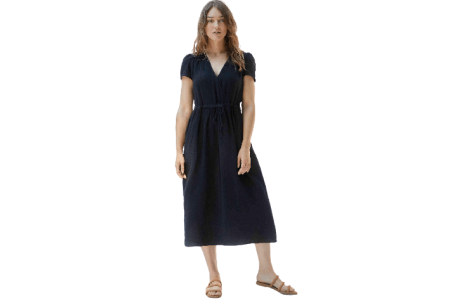 Christy Dawn Fashion
Moincoins' eco rating score | Eco Nerd
Ethics | Upcycling, ethical working conditions
Based in | Los Angeles, U.S.
Best for | 100% organic cotton clothes that are woven and consciously created in collaboration with Oshadi Collective in Erode, India
Product range | Eco-friendly clothes from women, men and kids, including dresses, bottoms, loungewear, blouses, swimwear, footwear and accessories. There are also shape-related collections, like petite or maternity lines that offer a great variety of different garments.
Our top pick | The Deadstock collection is made from rescued and revitalized fabrics that would otherwise end up in a landfill. It's definitely a top pick that will give textiles another life cycle
Prices start from | $98
Black Friday 2021 | Customers could snap up 40% off selected styles
Black Friday 2022 | Get up to 70% discount for the past-season collection
Christy Dawn is a sustainable fashion brand, committed to the planet and the people. This brand takes pride in the relationships within its supply chain and the way it treats its workers with respect and dignity, whether those are weavers in India or photographers in Los Angeles. Christy Dawn uses nature-friendly and upcycled fabrics, such as organic cotton or regeneratively-grown cotton and aims to inspire customers with unique, timeless pieces.
This brand is making efforts to ensure that sustainability standards are met at every stage of the production process, from fabrics to dyes to finishings.
PACT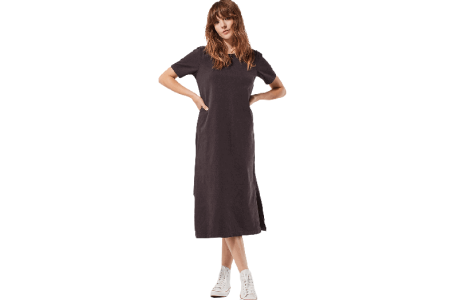 PACT Fashion
Moincoins' eco rating score | Eco Skilled
Ethics | Organic cotton materials, Fair Trade Certified manufacturing, reducing carbon offset
Based in | Colorado, U.S.
Best for | Practical and comfortable organic cotton clothes
Product range | Comfortable, sustainable and affordable apparel for the whole family. You can also shop for bed and bath products, like duvets, sheet sets and bath towels.
Our top pick | Don't miss out on the 100 Percent Cotton collection, with tees, tunics and blouses at affordable prices
Prices start from | $25
Black Friday 2021 | The entire PACT collection was marked down with huge discounts. Customers could buy sustainable fashion for just $20
Black Friday 2022 | PACT is offering 20-50% off its entire website
Established in 2009, PACT is a fashion brand committed to using only sustainable fabrics, free from toxic chemicals. This brand uses organic cotton, certified by the Global Organic Textile Standard, that requires 91% less water in comparison to non-organic cotton. PACT is also a Fair Trade-certified brand, meaning that all of its workers are fairly paid, and treated with respect and dignity.
When shopping at PACT, you also have the chance to minimize the carbon footprint of the shipment. PACT is collaborating with an eco-tech company that calculates the shipment's distance, offering greener alternatives for delivery. The order will arrive at your doorstep, wrapped in paper made from 100% post-consumer recycled paperboard.
Encircled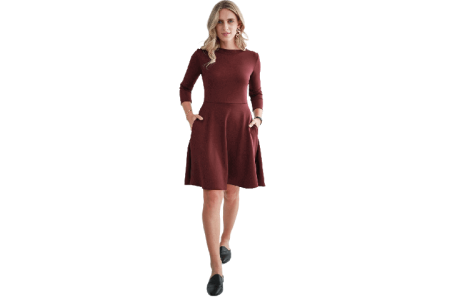 Encircled Fashion
Moincoins' eco rating score | Eco Skilled
Ethics | Slow fashion, Certified B Corp, harmless substances certified, fair wage
Based in | Toronto, Canada
Best for | Designs that are knit, dyed and sewn locally in Canada. Helps to significantly reduce the carbon footprint of the product while not compromising on quality and style.
Product range | Slow fashion thoughtfully made in Canada: tops, bottoms, jackets, dresses, jumpsuits and accessories are available in different sizes, shapes and styles.
Our top pick | Multipacks, meaning bundle products, that will arrive at your doorstep at a cheaper price and lower environmental cost. Choose between scrunchies, t-shirts, leggings and more.
Prices start from | $23
Black Friday 2021 | Encircled offered 20% off the Black Friday collection with no code needed
Black Friday 2022 | Only today you can enjoy a 30% discount on the new cozy dressy sweatpants collection, as well as 20% off other popular styles on the website
Encircled Fashion was launched in 2012, and since then, it has been selling soft, comfortable and high-quality clothing. This company uses eco-conscious fabrics, such as Modal®, Tencel™ Lyocell, rayon from bamboo, organic cotton and merino wool and utilizes low-impact dyes, which positively impact the planet and people's health. Encircled takes pride in its ethical, holistic approach to producing clothing that feels good, in every sense.
As a B Corp-certified company, Encircled measures its social and environmental impact and legally analyzes its commitment to the highest standards of performance, accountability and transparency.
Koi Footwear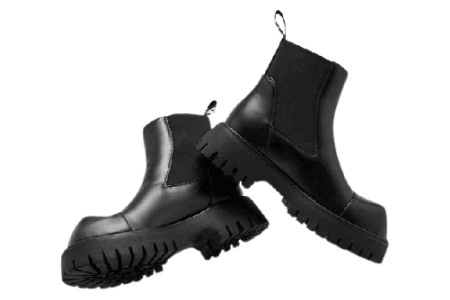 Koi Footwear
Moincoins' eco rating score | Eco Skilled
Ethics | Vegan, fair wages, recyclable packaging
Based in | Manchester, UK
Best for | Vegan ankle boots that are created and designed from 100% vegan and cruelty-free materials to make a statement
Product range | This footwear brand has amazing women's and men's shoes that are 100% vegan and 100% teenager-friendly. You will find here unisex boots, sandals and trainers, as well as trendy accessories, including earing, necklaces sunglasses, bags, hats and more.
Our top pick | Don't miss the extraordinary collections of Mary Jane and Poppy to take your style to the next level.
Prices start from | $59
Black Friday 2021 | Koi's Black Friday deal offered 65% off sitewide including sale items. All discounts were applied automatically
Black Friday 2022 | Koi is offering 50% off everything this Black Friday
Koi is a vegan unisex footwear brand that was created to reflect your personal style. "Koi", which derives from the Japanese "Kon'nichiwa" means "love" and the name stands for showing the brand's love for people and nature. Koi sells 100% vegan and super durable footwear and accessories that make thousands of customers happy every year. It also partners with ASDA where you can donate your old shoes, contributing to waste reduction and more sustainable practices.
Shop now at Koi Footwear
Find coupons and discounts for Koi Footwear
Nisolo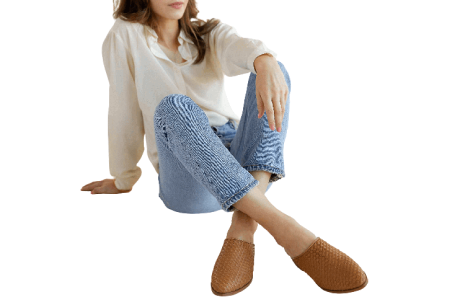 Nisolo Footwear
Moincoins' eco rating score | Eco Skilled
Ethics | Fairtrade, carbon-neutral
Based in | Tennessee, U.S.
Best for | Comfortable, functional and ethically made Chelsea boots to keep your feet warm during winter
Product range | Boots, sandals, mules, sneakers, high heels, as well as bags, belts, wallets, socks and jewelry are available in different colors, sizes and styles according to your liking
Our top pick | Check out the woven texture collection of shoes with versatile designs for any occasion made from high-quality, durable leather (non-vegan)
Prices start from | $69
Black Friday 2021 | This brand offered a discount of 25% off sitewide with a code FRIDAY25
Black Friday 2022 | Get 30% off everything on the website by using a special code
The B-Corp and Climate Neutral Certified ethical footwear brand Nisolo was founded back in 2011 to create intentionally designed, ethically made shoes. Most of the products come from its factory based in Peru, but it also sources from other ethical partner factories in Mexico and Kenya. It regularly measures the greenhouse gas emissions from the shoe production process and has a strong recycling program. The entire 95% of its items can be recycled or reused. So far, Nisolo has collected over 5,837 pairs of old shoes from landfills and gives them to micro-entrepreneurs in developing countries, enabling them to clean, repair, and resell them to make a living.
TORRAIN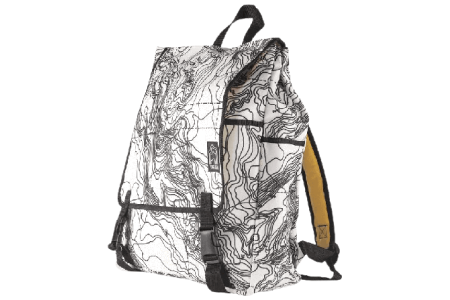 TORRAIN Bags & Accessories
Moincoins' eco rating score | Eco Skilled
Ethics | Recycled and upcycled materials, compostable packaging, donations
Based in | Portland, U.S.
Best for | Adventurous and vivid-colored accessories made of upcycled food bags
Product range | Handcrafted recycled bags - backpacks, totes, crossbodies, travel bags and more. The brand also has a collection of wallets and a small clothing line for men and women.
Our top pick | Follow the young trend with a new crossbody - a lightweight day purse, incredibly comfortable for keeping valuable items on short trips
Prices start from | $12
Black Friday 2021 | TORRAIN didn't offer any discounts last year, compared to a four-day sale in 2020.
Black Friday 2022 | No Black Friday sales are available on the website this year
TORRAIN is a clothing brand founded by Nyla Jano, who came up with the idea of making wearable garments out of packaging waste after traveling to Southeast Asia. During her trip, she noticed the colorful agricultural feed bags littered the streets and decided to give them a second life. She also realized that feed bags were super colorful and lightweight, but still durable, making them the perfect material to upcycle into products for outdoor adventures. This way, she came up with TORRAIN, a fashion brand that offers unique and versatile accessories that are also preventing perfectly good fabrics from ending up in a landfill.
HYER GOODS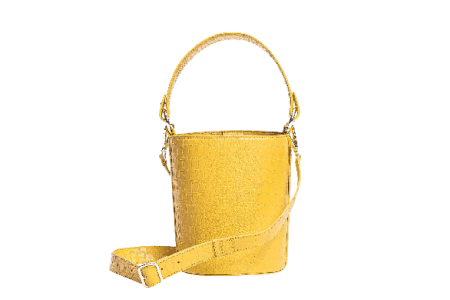 HYER GOODS Bags & Accessoires
Moincoins' eco rating score | Eco Skilled
Ethics | Upcycled materials, recyclable and biodegradable packaging, fair working conditions, donations
Based in | New York, U.S.
Best for | High-quality, recycled-materials leather pieces that will last for generations
Product range | Accessories - from wallets to handbags, hats to keychains and face masks
Our top pick | Leather phone wallets - a must-have thing for the era of contactless payment. Convert your phone into a card wallet with the slim leather sticker right on to the back of your phone or phone case
Prices start from | $20
Black Friday 2021 | The brand offered 20% off code for the whole range. Plus for every $100 spent by a single customer, HYER GOODS donated 10 meals to people in need through Feeding America
Black Friday 2022 | Get 20% off everything with a special code
HYER GOODS is about doing things better. Its founder, Dana Cohen, worked in the fashion industry for over a decade before launching this brand. To say that she was accustomed to the unethical practices of the fashion industry would be an understatement. Needless to say, Cohen felt the need to do things differently, which is why she launched HYER GOODS.
This brand offers accessories made of leather and fabric sourced from deadstock materials and factory waste. By recycling unwanted fabric, HYER GOODS eliminates the enormous energy footprint needed to cultivate the land, livestock, crops and fertilizers, while also limiting the amount of waste being sent to a landfill.
Shop now at HYER GOODS
Find coupons and discounts for HYER GOODS
Superdry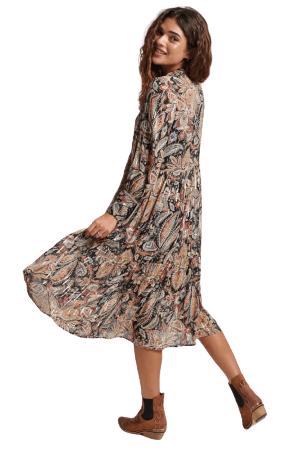 Superdry
Moincoins' eco rating score | Eco Skilled
Ethics | Uses recycled and organic fibers, the energy used across its stores comes from renewable sources, sustainable packaging
Based in | Cheltenham, UK
Best for | Casual and sports apparel for men and women
Product range | Here you can find hoodies, jackets, shoes, accessories and sports
Our top pick | Take a look at the Organic Essentials collection and find eco-friendly, low-impact pieces made of organic fibers
Prices start from | $25
Black Friday 2021 | Superdry offered up to 50% discounts on all products
Black Friday 2022 | Enjoy 20% off everything this Black Friday
Superdry is a British sportswear brand that focuses on supreme-quality pieces that levitate around vintage Americana and Japanese-inspired graphics. This brand has a continuously growing presence across the world and aims to become the most sustainable global fashion brand on the planet by 2030. Superdry is making efforts to offer high-quality products that are made with care for both the environment and the customer. Moreover, Superdry used over 39 million recycled bottles redirected from landfill, marine pollution and incineration to manufacture jacket paddings and 1 in 3 garments contain either organic, lower impact or recycled fibers.
Shop now at Superdry
Find coupons and discounts for Superdry
Camper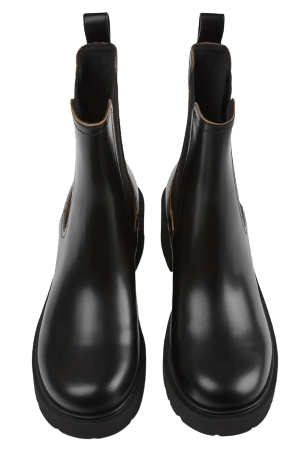 Camper
Moincoins' eco rating score | Eco Skilled
Ethics | B Corp-certified, use discarded materials, like old sails to create brand new products, designs according to a circular model - old pairs of shoes are turned into something new
Based in | Inca, Spain
Best for | Footwear for men, women and children
Product range | Here you can find a wide variety of shoes, including boots, sneakers, slippers and even non-leather shoes, as well as t-shirts and bags. A variety of household and cooking accessories is also available
Our top pick | Check out the ReCrafted collection! Camper collaborates with a team of designers and artisans to breathe new life into pre-loved, faulty and returned shoes, so they can be worn again. It does that by combining the latest technology with the same shoemaking technique, since 1877
Prices start from | $50
Black Friday 2021 | This brand offered up to 40% discounts on all products
Black Friday 2022 | This Black Friday, you can get an extra 10% off with a special promo code
Camper is a modern footwear brand from Mallorca, Spain, founded in 1975. This brand stands out through its exclusive collaborations with renowned fashion designers and architects to create high-quality products and distinctive stores. Camper takes active steps toward a more sustainable future by turning all the returned, faulty and already worn shoes into new pieces. According to this brand, if nothing can be done about a pair of shoes, then it will be converted into green energy or raw materials to create outdoor flooring.
Shop now at Camper
Find coupons and discounts for Camper
Columbia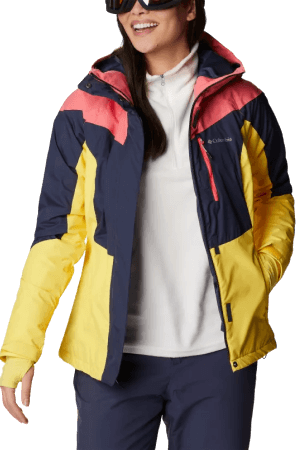 Columbia
Moincoins' eco rating score | Eco Skilled
Ethics | All down-insulated products meet the Responsible Down Standard, no toxic chemicals are used in the water-proof equipment, old products are given a new life
Based in | Portland, U.S.
Best for | Active lifestyle gear and apparel for men, women and kids
Product range | Find a variety of jackets, tops, bottoms, shoes and accessories
Our top pick | Take a glance at the Insulated & Down collection! All of Columbia's downs are Responsible Down Standard-certified, meaning that this brand is committed to the welfare of animals. Down or feathers are only sourced from farms that respect strict animal welfare requirements
Prices start from | $25
Black Friday 2021 | Amour Vert ran a "Spend more, save more" sale, where you could save up to 50%. No coupon code was needed
Black Friday 2022 | Enjoy 50% off a selection of styles, plus 25% off almost everything else
Right after fleeing Germany Nazi and settling in Portland, the Lamfrom family set up Columbia in 1937. This move embodied a fresh start for the family and the business eventually passed from Paul Lamfrom to his daughter, Gert Boyle, in 1970. Overnight, she went from housewife to executive, and she is still remembered for her "Tough Mother" persona and legendary perfectionism. Sustainability-wise, Columbia is committed to delivering high-quality products that protect the consumer, but also the environment, through the use of eco-friendly and breathable outdoor gear.
Shop now at Columbia
Find coupons and discounts for Columbia
United Colors of Benetton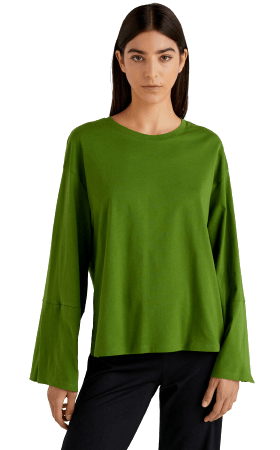 Benetton
Moincoins' eco rating score | Eco Skilled
Ethics | Uses recycled cotton from leftover products, 100% natural, renewable and biodegradable Italian Merino wool, limits the use of toxic chemicals and dyes
Based in | Ponzano, Italy
Best for | Casual and elegant apparel for men, women and kids
Product range | Bottoms, tops, jackets and nightwear, as well as a range of homeware items
Our top pick | Take a look at the Green B Collection! All items are made of natural and recycled materials, regenerated or certified by globally-known authorities for sustainability
Prices start from | $28
Black Friday 2021 | Benetton offered up to 30% off selected items
Black Friday 2022 | Enjoy up to 30% discount on selected items this Black Friday
United Colors Of Benetton is one of the most famous fashion brands in the world, with a network of about 4000 stores. This brand is known for the use of vibrant colors in its designs, knitwear expertise and commitment to sustainability and social causes. A mixture of sophisticated Italian style and global appeal, United Colors of Benetton delivers on-trend clothing that compliments the wearer and respects the environment.
Shop now at Benetton
Find coupons and discounts for Benetton
American Eagle Outfitters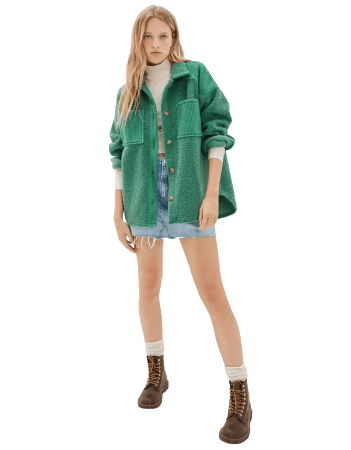 American Eagle Outfitters
Moincoins' eco rating score | Eco Skilled
Ethics | Uses recycled fibers and ethically-sourced cotton
Based in | Pennsylvania, U.S.
Best for | Casual clothing and accessories for men and women
Product range | Apparel, such as shirts, jeans, jackets, personal care products, as well as accessories, footwear and homeware
Our top pick | Check out the Real Good Collection! All products are made using sustainably-produced and/or sourced materials. Some of these include recycled nylon, recycled polyester, recycled cotton or cotton sourced through the Better Cotton Initiative
Prices start from | $9.98
Black Friday 2021 | Amour Vert ran a "Spend more, save more" sale, where you could save up to 50%. No coupon code was needed
Black Friday 2022 | This company is offering 30% off everything on its website
American Eagle Outfitters (AEO) was founded in 1977, in Pennsylvania, and specializes in clothing, accessories and personal care products at affordable prices. AEO reached its peak of popularity in 2000, after its appearance on Dawson's Creek, which is dubbed as "the hottest TV show of the late nineties". AEO is committed to becoming a carbon-neutral company by 2030 and has already started reducing its water usage, recycling and reusing clothes, as well as using more eco-friendly materials when developing new items.
Shop now at American Eagle Outfitters
Find coupons and discounts for American Eagle Outfitters
15 Eco-Friendly Shopping Tips for Black Friday
Buy less. Buy mindfully. Green purchasing alone won't solve the problem of waste and climate change. If we aim to reduce humanity's footprint on the planet, we all need to step back and consider buying less. To do so, a year-long shopping list will help you. Plan your shopping ahead and write down your needs. It will not only save you time but you'll also realize and prioritize what you really need. Also, ask yourself if you have space for the new item. This question will further narrow down your desires and will also help you declutter your home sustainably when the time comes. Before going to stores or online marketplaces, don't forget to check thrift stores first.
Support small brands. Shopping in your local area and buying from local brands is the easiest way to become a more eco-conscious consumer. We have some good reasons for that. First of all, small brands are typically meeting more environmental regulations or using more environmentally friendly materials and of course paying their workers a fair wage. Secondly, shopping locally will help you reduce emissions since the shipping distance is shorter. By purchasing from small retailers you will also contribute to creating more jobs and putting more money back into the local economy. Not to mention that you get unique items!
Opt for products made of recycled materials. Especially if those can be recycled or upcycled again. This is a great option for Black Friday 2021. Embrace the slogan "Repair-Recycle-Reuse" and let it lead your life not only on Black Fridays but always.
Donate. Give to those in need instead of grabbing a bargain. There are charities, planting trees initiatives and other social NGOs that are putting real effort into making our world better.
Boycott unethical and environmentally destructive companies. Check out slow fashion brands or type #ShopEthicalInstead on Twitter to discover new brands that place people and sustainability at the heart of their operations. They are using long-term sustainable resources, ensuring fair working conditions, giving back to the community, plus you make sure you will be wearing their clothes for longer.
Opt for bundles from one store. Instead of buying 10 separate items and getting 10 separate boxes, choose bundle options. Also picking up one online store that will serve all your desires is even better than ordering several things from different retailers. If you're shopping on Amazon, make sure to choose the delivery option which has everything delivered at once - if we all do this the number of trucks on the road will be drastically reduced.
Minimize driving. If you need to use the car to go shopping this Black Friday, then try to limit the number of stores you visit and make sure you select stores located near each other. The greenest option is to take public transportation, use a bike, or, if possible, walk from shop to shop.
Go for durability. Durability means waste reduction since a long-lasting item will generate less waste than one that is quickly disposed of. Organic cotton, sustainable wood, strong metal and other natural materials are always more likely to last.
Say no to extra packaging. Especially plastic foam and molded or unrecyclable plastic can easily be avoided by shopping in bulk stores or simply saying that you don't need a bag or an extra wrapper. You can always bring your own eco-friendly shopping bag instead.
Avoid one-day shipping. The quicker the shipping the more diesel-using trucks are involved for your order to be delivered to your doorstep. If you choose a slower delivery method it is more likely that Amazon for example will choose more efficient methods, like the train. Click and collect if possible.
Shop energy-efficient tech and appliances. In case this Black Friday is about shopping for tech and gadgets, make sure you do it with nature in mind. You'll save on your bills and reduce your carbon footprint.
Check labels. Red flashing labels are not only the ones that matter. Make sure you take your time to check all product labels to be 100% sure about the choices you make. Consider the longevity of a product, if it is tested on animals or if it contains any chemicals or palm oil.
Watch the "True Cost" before going shopping. True Cost is a 2014 documentary directed by Andrew Morgan that unveils the shocking impact of fashion on people and the planet. It is important to be fully aware of the choices we make on this day, so make sure you're well-informed before you proceed to the checkout.
Be intentional and very specific in case you shop for others. Make sure you don't gift useless items that will end up in the landfill after a couple of weeks.
Our smart tip: Sustainable products are often more expensive than their cheap counterparts, but they are also of a higher quality and will serve the purpose much longer than regular ones. Why not take advantage of Black Friday 2022 discounts to shop for better quality items at lower costs?
Questions and Answers About Black Friday and Green Friday
What is Black Friday?
This day marks the unofficial start of the holiday shopping season. It's a shopping mayhem caused by irresistible sales and offers. Hundreds of deals are being spread out over the days before Thanksgiving, which has led to a consistent rise in spending and profit. According to The Guardian, Black Friday is the busiest shopping day of the year. To put some numbers behind this fact: Black Friday 2021 resulted in $886.7 billion global spending. That is a 14% increase compared to 2020.
Why Black Friday is called Black Friday?
We don't actually have any concrete evidence on who invented the term Black Friday related to shopping. According to Ben Zimmer, language columnist for the Wall Street Journal, the very first usage of the term goes back to 1951 and comes from a trade journal called Factory Management and Maintenance. It refers to the day after Thanksgiving and has to do with the workers not showing up at their jobs on the Friday morning after Thanksgiving.
Other researchers say that in the 1960s police officers started to report increasing foot and car traffic in the city due to the extraordinary overconsumption after Thanksgiving day. This probably started from the Macy's Thanksgiving parade in N.Y. Macy's used to promote Thanksgiving as the beginning of the Christmas holiday shopping season. Other stores caught up with the trend and thus Thanksgiving became the official start of the Christmas gift shopping period. Over time it became an unwritten rule that stores would not promote any Christmas products before the day after Thanksgiving as most stores were closed on that day.
Years later in the 1980s retailers tried to create a myth, that Black Friday refers to retail companies that begin to turn a profit. This comes from an expression describing a business that is showing a profit or in other words a business that is "operating in the black". So the term was actually re-interpreted in a different way and since then it has been established as the busiest shopping day of the year.
Black Friday vs Cyber Monday, what's the difference?
Black Friday and Cyber Monday are sometimes blurred to distinguish. Black Friday is the first Friday immediately after Thanksgiving in the U.S. and Cyber Monday is the first Monday following Black Friday. Of course, different retailers are building different strategies to spread out their deals between these two shopping holidays.
Although both are a sales party on clothes, home goods, gadgets, toys and gaming, Cyber Monday is a purely online affair, started back in 2005 in order to promote online shopping (older ladies and gentlemen will remember that shopping from the Internet was not that fancy back then).
The main difference between Black Friday and Cyber Monday is that the latter offers deals that only exist online and not in physical stores. Based on that, we could say that Cyber Monday is a more eco-friendly option, in terms of shopping. According to the finding of one study from MIT, the carbon footprint of online shopping is lower than the carbon cost of shopping in physical stores.
When is Black Friday 2022?
This year, Black Friday falls on Friday 25 November. This is the very first Friday after Thanksgiving.
What Are The Mindful Movements Around The World To Kick Against Black Friday?
In the last years, many anti-consumerism movements have emerged and new concepts started taking off on Black Friday. We consider all these movements as a positive sign that many people are ready to face the actual cost of the items in their basket and change their habits.
Buy Nothing Day is the oldest example of a protest against Black Friday that started in Canada in 1992. Nowadays it is considered as a strong international movement against consumerism with many participants in North America, the UK, Scandinavia and other countries. It is held the day after U.S. Thanksgiving, concurrent to Black Friday and encourages consumers to boycott any shopping activities on that day.
Block Friday is also a movement against Black Friday created in 2019. This activity occurred only in Europe (mainly France and Germany) and activists decided to block the logistical centers of Amazon as well as big stores and shopping centers to raise awareness for unconscious consumption and the working conditions on that day of the year.
Buy NOWT Friday is mostly happening in the UK and the word "nowt" stands for both "now" and "not", meaning NOT NOW. Its main focus is to highlight pushed consumption which leads to pushing people into debt.
Small Business Saturday was created to support the local economy. It is celebrated on the Saturday after Thanksgiving to encourage people to shop small and locally.
Circular or White Monday, taking place on Monday before the Black Friday, has its roots in Sweden. It encourages buyers to support circular consumption instead of buying more.
#FreshAirFriday is a movement happening in Colorado. It stands for outdoor activities on Black Friday instead of visiting any store to buy new items. It is an action promoted by Colorado Parks and Wildlife partnering with Great Outdoors Colorado (GOCO) to offer free access to all 41 Colorado state parks on Fresh Air Friday. Alternatively, just go out for any kind of activity or even a five-minute walk around the block. Check out the #optoutside on social media to join the conversation and see what others are doing on that day.
Giving Thursday is a global event, drawing our attention to charity donations and solidarity instead of individual consumerism.
What is Green Friday?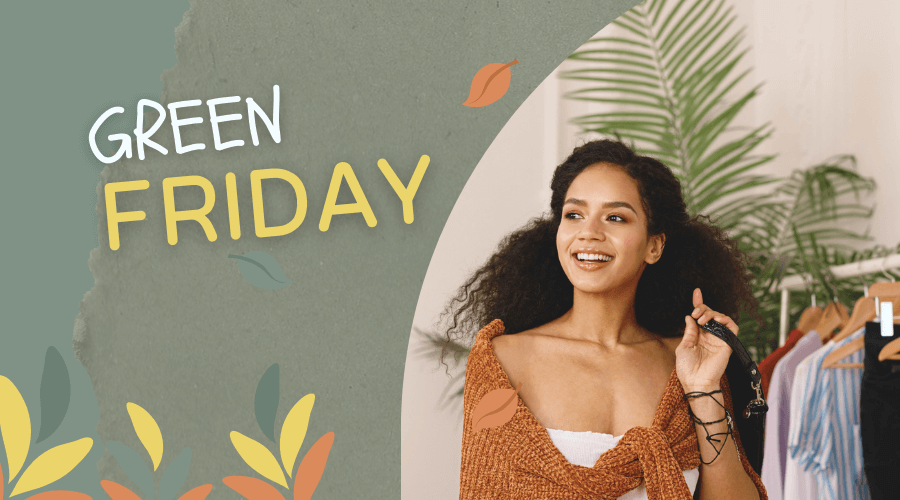 Green Friday is the biggest movement that opposes Black Friday and the irresponsible shopping happening on that day, encouraging buyers to think and shop sustainably. It's unclear how the movement started but it's most probably a progression of the "Buy Nothing Day", which was born in Canada. It aims to transform deal-hunters into reasonable and eco-conscious consumers that are taking a moment to reflect on their desires and the impact they will bring to climate change and earth pollution.
Who Supports Green Friday?
During the last few years, the Green Friday campaign has been promoted by the European Commission and other big organizations, including ECODES, WWF and Ecoserveis. It's very encouraging that more and more organizations, initiatives and companies are joining the movement every year to provide consumers the alternative to switch their habits and make a statement. For instance, multiple clothing brands that use organic fabrics, beauty retailers that defend animal rights and other companies that are implementing sustainable practices in their manufacturing processes are contributing to making Black Friday green, by donating their earnings. Everlane, Tentree, Angela Roi are only a few examples that participated in Green Friday 2020 by ensuring your purchases will land for a good cause. By providing meals to people in need, planting trees or supporting charities they managed to embrace good.
Moincoins' View on Black Friday Shopping
Do you think the change might take a long time to come? Maybe. Do you think that switching your shopping choices on Black Friday is just a drop in the ocean? Maybe. Do you think that gradually changing your personal habits won't solve the problem? That's definitely not true. Small steps do make a change! By following our tips and supporting these brands, you will no longer contribute to one of the most wasteful days of the year. Instead, you will make a clear statement about your consumer activities and beliefs. Worth trying!