Ever wished you could turn your video game and Netflix binges into cold, hard cash? Well, hold onto your virtual hats, because the world of online micro jobs is here to turn your procrastination into productivity and your spare moments into spare change.
In a world where making money in your pajamas is no longer a wild fantasy but a lucrative reality, micro jobs have taken the stage. So, if you're ready to discover how to spin your web-surfing skills into gold, and your knack for binge-watching into a business strategy, grab your mouse and a cup of ambition, because we're about to delve into why micro jobs might just be the side hustle you didn't know you needed!
In this article:
1. Taking Online Surveys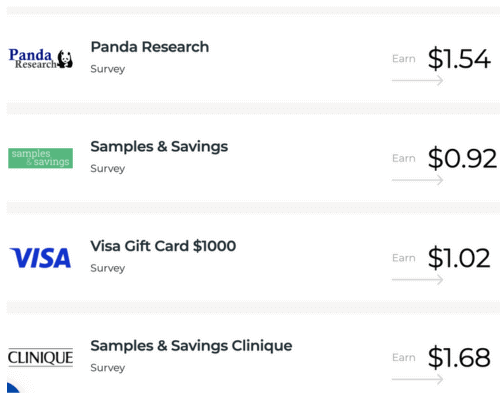 Online surveys are like the digital equivalent of being a fortune teller for companies. They're curious about what you think, what makes you tick, and what your deepest, most profound opinions are about everything from breakfast cereal to intergalactic travel. And guess what? They're willing to slip a few bucks your way for the privilege of peering into your mind.
Here's the scoop: companies want to create products that don't just make you raise an eyebrow but make you do the happy dance. That's where you come in, the unsung hero of the internet, ready to spill the beans on your thoughts, feelings, and preferences. They'll throw questions at you faster than a cappuccino machine spits out frothy goodness.
So how does the cash part work? It's as simple as a well-timed punchline. You browse the offer list of your favorite micro job platform (which must be Moincoins, I'm sure ;) ), make your pick, sign up, and voila! You're in the game. You answer a bunch of questions - some serious, some as fun as a rubber chicken convention - and earn actual, real-life money or gift cards. It's like getting paid for sharing your thoughts, minus the awkward elevator pitch.
How Much Can You Earn?
From a few cents to a couple of bucks per survey.
2. Registering for an App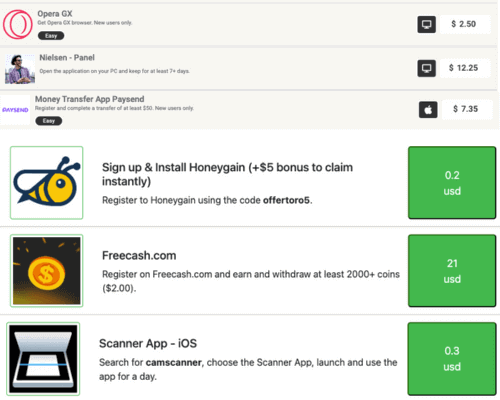 Let's delve into the world of micro tasks that involve downloading apps and creating accounts. Imagine it like getting a little cash back for exploring new digital territories. It's all about turning your curiosity into coins without breaking a sweat.
So here's the deal: you know those moments when you're browsing online and come across an offer that sounds almost too good to be true? Well, in this case, it's the real deal. These micro tasks are like those little gems hidden in plain sight. You're given assignments to download specific apps onto your device and then set up an account – nothing complicated, just the usual stuff you'd do when trying out a new app.
But how do you get into this digital treasure hunt? It's all about those platforms that act like matchmakers between you and companies looking to boost their app presence. You sign up, browse available tasks, pick the ones that tickle your fancy, and start downloading away.
And guess what? You're not just earning money; you're also getting a sneak peek into the latest apps out there. Who knows, you might discover a new favorite in the process. It's like being a digital explorer with a cashback compass – you venture forth, earn a bit of money, and maybe find some apps worth keeping.
How Much Can You Earn?
From a few cents to a couple of dollars per app.
3. Playing Games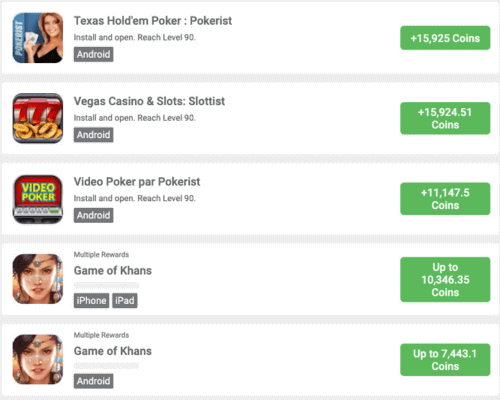 This is like discovering a hidden side quest that rewards you in the real world for your in-game prowess.
Step into the scene: you're fully immersed in the pixelated wonders of your favorite online game, controller in hand, heart pounding with every virtual challenge. Now, imagine if I told you that beyond the virtual treasures lies a way to convert your gaming skills into cold, hard cash. Think of it as a bridge between your digital adventures and your financial goals.
There's a digital marketplace where your gaming talents are not only respected but also monetized. This is where platforms, like Moincoins, step in as the matchmakers, linking avid gamers like you with companies seeking specific tasks completed within their games. These tasks can range from reaching a specific level, testing new features, or even documenting gameplay experiences.
Now, how does the money-making part work? Think of it as a currency exchange – your gaming achievements translate into real-world earnings. You're essentially transforming your playtime into a profitable venture. It's like becoming a virtual freelancer, taking on mini-missions while you battle monsters or conquer galaxies.
How Much Can You Earn?
From a few cents to a couple of bucks for each game or level you finish.
4. Watching Videos
Imagine sitting back, remote control in hand, ready to binge-watch your favorite shows. Now, what if I told you that your chill time could also be money-making time? That's right, we're talking about micro tasks where you watch videos and earn cash back, turning your screen time into a pocket-filling opportunity.
Think of these micro jobs as the modern-day equivalent of getting rewarded for your TV marathon. Platforms out there are in search of folks like you who are willing to lend their eyeballs to watch videos, whether they're ads, movie trailers, or promotional content. It's like having a secret cash-generating sidekick while you enjoy your on-screen entertainment.
Now, let's talk turkey – how does the money-making part actually work? It's as simple as pressing play. You sign up on these platforms, they throw videos your way, and for each video you watch, you earn a little chunk of change. It's like adding an extra layer of enjoyment to your screen time – you're not just getting entertained, you're getting rewarded too.
But wait, it gets better. You're not just making money; you're also discovering new content. Maybe you stumble upon a trailer for a movie you've been dying to watch or learn about a product that could genuinely make your life easier. It's like a two-for-one deal – you earn cash and stay in the loop, all while lounging on your couch.
How Much Can You Earn?
From a few cents to a couple of bucks per video you watch.
5. Testing Physical Products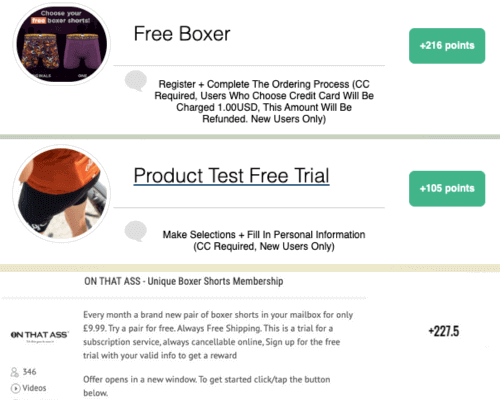 How amazing would it be if you could get paid to test out physical products without having to step out of your home? Well, it doesn't have to be a dream! You can become a real-life product tester and earn some extra cash along the way.
Companies are always on the lookout for real people to put their products to the test. From gadgets and gizmos to everyday items, they want your honest feedback to fine-tune their creations before they hit the market. It's like being part of an exclusive club where your opinions truly matter.
So, how does this cash-generating magic work? First, you find these platforms that act as matchmakers between product-hungry companies and willing testers like yourself. They send you physical products to try out and experiment with – it's like Christmas morning but with a side of professional responsibility. Then, all you need to do is use the product as you normally would, taking note of what works like a charm and what might need a little tweak.
But wait, there's more! You're not just being charitable with your feedback; you're being rewarded for it. These companies value your insights so much that they're willing to pay you for your time and opinions. It's like getting paid to be the Sherlock Holmes of product testing – observing, analyzing, and providing valuable feedback.
How Much Can You Earn?
From a few cents to a couple of bucks per product. Sometimes the test product is your payment and you can keep it once you're done testing it.
6. Entering Competitions to Win Prizes
With the click of a button, you can win a prize and get an instant reward on top! It's like joining a race where your keyboard is your vehicle, and the finish line is a treasure trove of rewards. Let's unravel the story of how you can enter competitions to win prizes through these micro tasks.
Companies, brands, and platforms create competitions to engage with people like you. These aren't your typical marathons or sports events; they're digital showdowns where your skills, opinions, or creativity can shine. It's like stepping onto a stage, but instead of applause, you're vying for exciting rewards.
So, how does this prize-winning journey work? You spot these micro tasks, which are essentially competition entries, on various platforms. These tasks can be anything from submitting a photo, coming up with a catchy slogan, or answering a question. Each task you complete is like buying a ticket to a prize draw. The more tasks you tackle, the more entries you accumulate, and the higher your chances of claiming a prize.
How Much Can You Earn?
The best thing is you get an instant reward as well, just for entering the competition. These rewards come in the form of points, cash back or gift cards. But let's not forget the icing on the cake – the prizes themselves. While we're not talking about a private island (unless you're really lucky), the rewards can be seriously exciting. From gadgets and goodies to gift cards and experiences, these competitions offer a real shot at grabbing something incredible, all for your participation.
7. Cashing in When Signing Up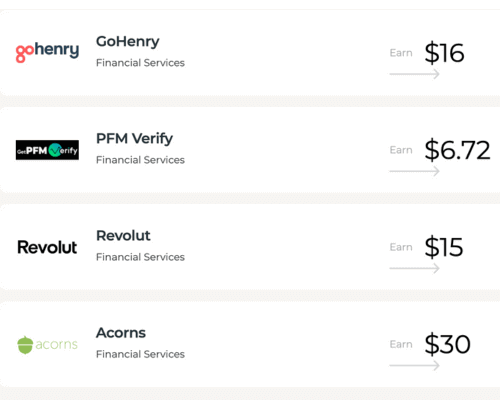 You know that satisfying feeling when you get a little something extra – well, that's what we're talking about here.
First up, subscription services. Think of it as a welcome gift for joining the club. When you sign up for that streaming service or monthly snack box, some companies toss a bit of cash back your way. It's like they're saying, "Thanks for choosing us!" So, if you're on the hunt for a new service, keep an eye out for those cash back deals.
Then there's the financial world, where banks have joined the cash back party. When you open an account or make certain transactions, they sprinkle a dash of cash back into your account. It's a little nod to say, "Hey, we appreciate your business." Just remember to read the terms and conditions – nobody likes surprises in the fine print.
Now, onto casinos. Yes, even in the world of betting and games of chance, there's a glimmer of cash back hope. As you play, a small percentage of what you wager might find its way back to you. It's like a tiny consolation prize from the universe of luck.
How Much Can You Earn?
By the way, this type of micro task often has the highest rewards. From a couple of dollars to dozens of such. Woo-hoo!
8. More Ways to Earn Real Cash Back
Believe it or not, some micro job platforms offer you even more opportunities to cash in. At Moincoins, you can also save big with coupon codes and cash back offers from brands you love every time you make a purchase. How fantastic is that?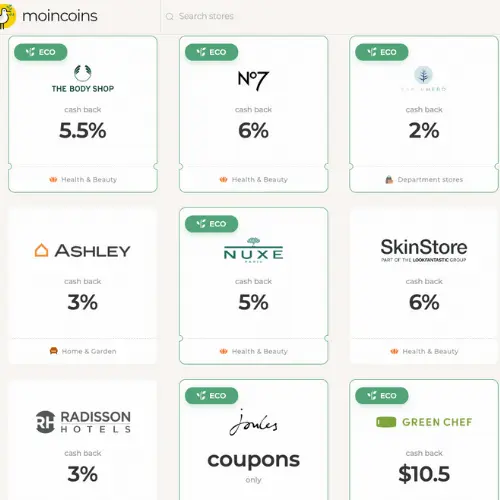 Still, Questions Left?
Check out our Micro Task Guide which dives even deeper into the topic.
In our article on offerwalls you'll find out everything you need to know about what they are and how to make money with them.