Updated 25 January 2023
Cash back is one of the most popular, yet often misunderstood promotions out there. To help you start saving on your favorite products, we've compiled a list of common questions people have about cash back.
In this article
What is cash back?
First things first. Cash back rewards are a great way to get money back for qualifying purchases. Most often, these promotions are evergreen, meaning that there's a high chance for your online orders to result in saving a percentage of the amount you spent on them.
However, most retailers have requirements that need to be met to get the rewards. Whether that's a price threshold or a number of items that must be purchased, bear in mind that you must follow all the instructions to receive the cash back offer. Regardless of the external cash back website you use (like Moincoins, Rakuten or Honey), your product will be sent directly from the store you made the purchase. Also, remember that cash back rewards can be earned for all kinds of purchases; from clothing items or kitchen essentials to plane tickets and insurances.
At this point, you might be wondering why cash back is a thing. Well, let us clear that up for you. Simply put, cash back works like discounts or sales offers and is a fantastic opportunity for brands to sell more. Of course, this is also an opportunity for cash back sites to make a small commission while also dishing out a nice bonus for you. Using simple technology to create links for tracking your earnings, all three parties benefit from cash back. It's truly a win-win situation.
So, How Do Cash Back Sites Work?
Cash back sites are fairly easy to understand once you get acquainted with how they work. Here are the general steps to receiving any cash back reward:
Step 1: First, set up an account on a cash back site. They're often free to join, just like Moincoins, for instance!
Step 2: Now take the time to look for deals from your favorite retailers.
Step 3: Once you've found your preferred deal, simply click on the link displayed on the cash back website. You'll soon be redirected to the retailer's website to make your purchase.
Step 4: All you have to do now is to place your order and wait to receive your cash back.
Step 5: At this time, the money will be deposited on the cash back site. Once it's cleared out, you'll be able to transfer it out to your PayPal or bank account. Or, you can choose to donate it to charity.
Pro Tip #1: Please note that you will need to clear your cookies if you've previously visited the website you plan on purchasing an item from! Cookies are bits of information stored on files in your computer after you visit a website. Since cash backs use affiliate marketing links to identify your purchase and validate it through the cash back website, you will need to clear this information to be sure it recognizes the correct link.
Pro Tip #2: Make sure to turn off Ad blocker or other privacy settings on your browser before making a purchase on the desired website. This will ensure that your link will be validated and you get the cash back reward.
Get Cash Back The Moincoins Way
Moincoins is an easy-to-use and eco-friendly cash back platform. It works just like any other cashback website but with a few extra benefits. Want to know how to save money with Moincoins? Check out the step-by-step video or take a quick look at the infographic below:&
Log in to your Moincoins account.
Browse and click on the deal you like.
Make a purchase as usual.
Your cash back reward will be pending until you receive and keep your order.
Once your cash back reward is approved, you can either withdraw it or donate it to charity.
How much cash back will I get with Moincoins?
The amount of cash back you'll get depends entirely on the store and its offer. Usually, a percentage is taken off the price of your purchase and given back to you as a discount. Percentages range from as little as 1% to 20%, sometimes even more. Say you purchase an eligible computer for $1,000 with a cash back of 3%. That will land you $30 in cash back. Not too shabby is it?!
Insurance and tech companies often use a fixed amount of money for their reward programs, such as $25 per package or policy.
Brands We Work With
Unlike other cash back platforms, we take sustainability seriously. That means that we go the extra mile to provide our customers with great deals for more eco-friendly brands, so that they can save both the planet and some money. And to make matters even easier for you, we've put together a brief list of carefully picked eco deals from brands that are committed to making the world a better place.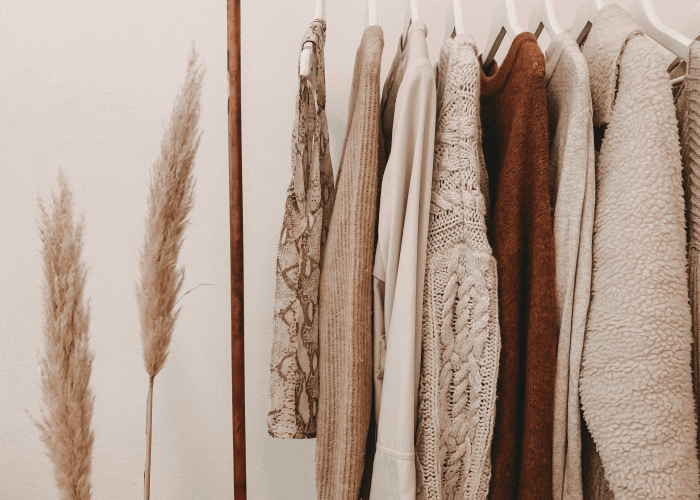 Sustainable Fashion Wardrobe
We have also developed our own eco rating system that analyzes the sustainability progress of the brands we collaborate with. Want to know how this all works? Then take a look at our Green Initiative page for all the details.
When visiting our website, you might see that we have many deals for less than sustainable brands. That's because we believe that organizations can change and deserve a second chance. Even though some of them are not doing great in terms of eco-friendliness, we're fully transparent about their progress and list all our research findings on our website. This can be found on each brand's page.
Check Our Top Eco Deals and Make a Conscious Shift to Your Shopping Habits Today
Want to get a fabulous deal right now? Then you have to know that we have a special section on our website dedicated specifically to the best eco cash back deals. Are you ready to make a great choice for the environment and your wardrobe? Check out the top deals below.
Please note that each brand listed here has been through a comprehensive sustainability audit where we analyzed its commitment to sustainable productions and care for the environment. At the end of the audit, we grant brands with a specific eco status, which ranges from eco newbie to eco nerd.
In simple words, if the brand is new to the concept of sustainability or has been slow to implement real change, we'll grant it the eco newbie badge. But when brands put in the work to protect the environment and people's rights, we can only award them the eco nerd distinction.
How to Get Cash Back with Moincoins Freebies?
Freebies, the way we refer to them, are the amounts of money customers can get while completing specific micro tasks, such as answering surveys or playing games. When using Moincoins, you can enjoy performing hassle-free tasks for some of our partners. In return, our partners will offer you a financial reward that will go straight into your Moincoins account. Once it's there, you can easily withdraw the money to your PayPal account, get an Amazon gift card or donate it to an eco-friendly charity.
The process of earning cash back is as simple and straightforward as it gets. Below you can see all the steps you need to take to get your freebie:
Log in to your Moincoins account
Complete the given microtasks - read descriptions and fulfill the required action
Get rewards - at this stage, you'll be given the option to either withdraw the money or donate it to charity.
How to Make the Most of Cash Back Sites?
Eco tip: To get the most out of cash back sites, make sure you only purchase items you truly need rather than buying them because of the reward.
Offers can differ from one cash back site to another - Always take into consideration that percentage rates vary from one cash back site to another. Remember to compare your options to ensure you've found the best deal.
Beware of the hidden costs - While popular cash back shops are free to join, lesser-known sites can have hidden signup fees, so be wary when registering with a new cash back website.
Withdraw your money quickly - Always withdraw the earnings on your cash back account as soon as you receive it. We advise you to do that in case the website changes its policies or goes into administration. With Moincoins, you can also donate your cash to charity.
Remember the cookies - Always accept the cookies of the website you're purchasing from. These will validate your link and land you the cash back rewards.
Say No to Ad blocker - beware that you'll need to turn off your Ad blocker and any other privacy settings on your browser before placing an order on the desired website. In doing so, you enable cash back websites to approve your link and you'll get the rewards.
Last, but not least, be patient - It can take a while for the cash reward to be processed and sent to your account. As mentioned previously, cookies that haven't been cleared can cause this issue. Other causes are when smaller retailers go out of business before the cash back site receives the money, or when there are errors with the affiliate links used to send the cash back from the retailer to the cash back sites.
If you do not receive your cash back reward within a few weeks after making a purchase, contact the cash back site immediately.
Moincoins VS The Competition
There is a sea of cash back websites and apps available out there, all of which offer incredible deals for some of the most sought-after brands. In the table below, we highlight the most striking differences between Moincoins and our direct competitors. Why is that? Because we take great pride in our unique feature of assessing brands according to carefully curated sustainability criteria, which helps us provide you with the best deals for some of the most eco-conscious brands.
| | | | | |
| --- | --- | --- | --- | --- |
| Platform | Moincoins | Rakuten | Topcashback | Honey |
| Free to join | ✓ | ✓ | ✓ | ✓ |
| Offers cash back and coupons | ✓ | ✓ | | ✓ |
| Eco-friendly deals selection | ✓ | | | |
| Donate cash rewards to charity option | ✓ | | ✓ | ✓ |
| Eco Rating for partner brands and deals | ✓ | | | |
| Regular blog articles on the latest sustainability trends | ✓ | | | |
Our Views On Cash Back
At Moincoins, we are advocates for using money on all the right causes, whether that's the environment or your lifestyle. At the same time, choosing the most eco-friendly products is not always the cheapest option, but we don't want that to steer you away from making the right choices. So, next time you see an eco-friendly product that you truly want, take some time and check out the brand on Moincoins - we might have a fantastic deal for it. That way you'll be able to spend your money wisely and get the item you love - that's the beauty of cash back websites!

Remember that at Moincoins, earning some extra cash is an easy and straightforward process. Below, we've highlighted all the essential steps you need to take to start saving money and the planet today.


Infographic: How to Get Cash Back With Moincoins
More Facts About Cash Back
Is Cash Back a Discount?
No, cash back is a promotion that gives you a rebate for your purchases, while discounts are amounts taken off retail value prices. You won't receive money back from a discount, though you might save from purchasing items that are discounted.
Is Cash Back Free Money?
Not really. You would still need to purchase the items you want, just like you'd do in a normal transaction, but you'll get a percentage of your investment back to your bank or PayPal account.
Why Cash Back Instead of Discount?
Shops offering cash backs often have high percentages for saving on large orders, making you save more than you would on discounts. And it always feels good to see the real amount land on your PayPal account, doesn't it?
Cash Back Platforms vs Credit Cards
As a general rule, credit cards offer rewards that customers can redeem for different purchases, such as flights or merchandise, while cash back platforms offer a set amount of money for the purchases you make.
Is Cash Back Taxable?
Since the earnings you've acquired are considered rebates, they aren't taxable. You may wish to talk with a lawyer concerning your cash back earnings, as the Internal Revenue Service (IRS) can be ambiguous about accepting cash back as nontaxable.
Are Cash Back Sites Safe to Use?
Popular cash back sites in the US are secure and private, but there are things to keep in mind before you dive into saving on your loved items. Feel free to read all the details listed on this page before committing to any cash back websites.